Best Wholesale Childrens Boutique Clothing
Introducing

India's Best Wholesale

Children's Boutique Clothing Manufacturer
Are you looking for a reliable source of baby clothing sets wholesale? Your search ends here.
50 States Apparel is India's leading children's clothing wholesale supplier, and we specialise in manufacturing all types of kids' garments at affordable prices. We have proudly served the global fashion industry for decades and work with some of the world's elite fashion brands and startups.
We are a full-package production company capable of producing your complete order from scratch in-house. So, you don't lose sleep dealing with multiple manufacturers simultaneously. 50 States Apparel has the infrastructure, tools, and expertise to get your fashion label off the ground. Whether you need help with designing, sourcing, sampling, labelling, packaging, or any other production process, our fashion experts are ready to help.
50 States Apparel is one of India's top children's clothing wholesale suppliers, and we create all types of custom kids' wear for children of all ages. Whether you need onesies or rompers for toddlers, shirts or trousers for pre-schoolers, jackets or sweaters for tweens, or frocks, dresses, and fashion wear, we can make everything you need to your specifications. Get in touch today to learn more.
Why Source Kids' Wholesale Garments From 50 States Apparel?
Working with the best in the business has its perks. And this is what we offer.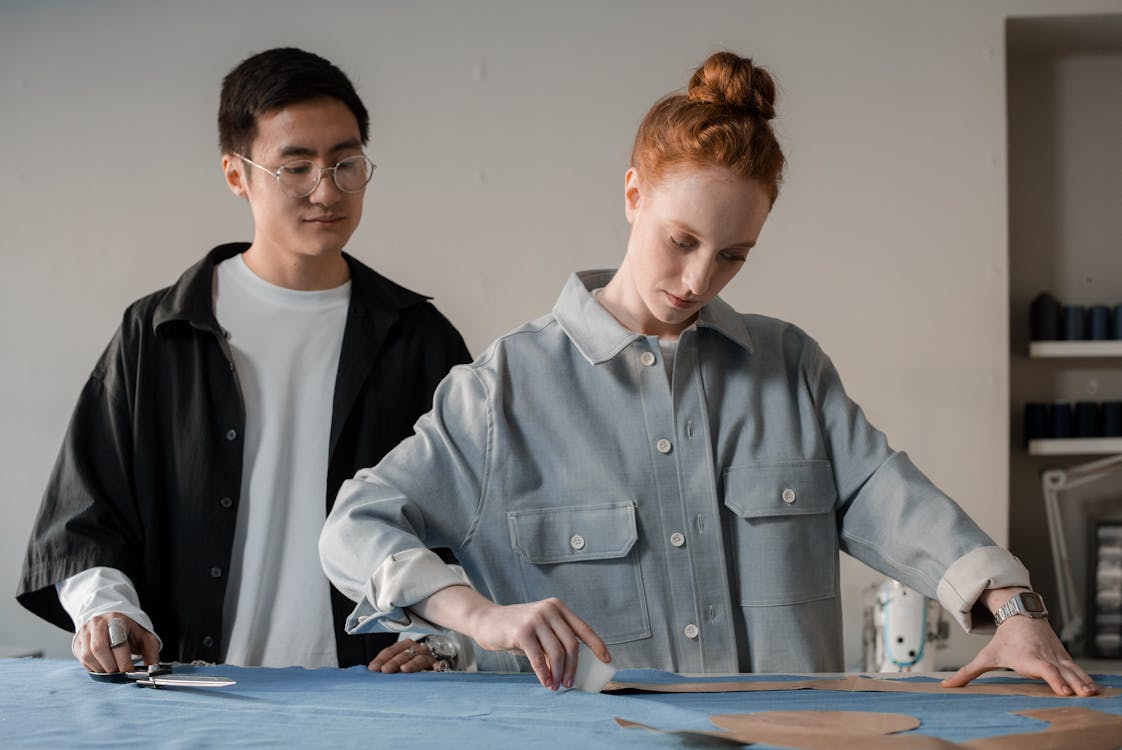 All-in-One Production Partner
From designing garments to custom labels for your brand, we assist you through every production stage. Our in-house fashion experts have been a part of the industry for decades and have the necessary expertise to assist and guide you through the journey. Our all-rounded approach means we handle the complete cycle, helping you save time and money that you can reinvest into the business.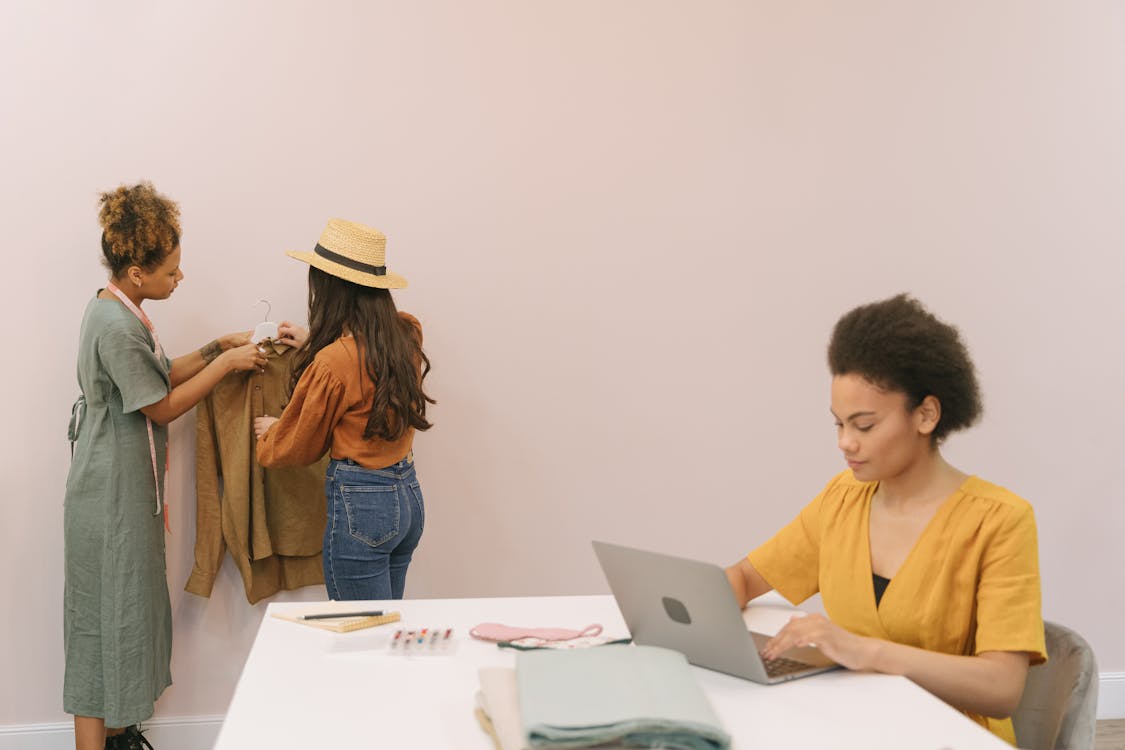 High-Quality Guaranteed
50 States Apparel takes immense care to deliver the best quality clothes every time. Nothing escapes the keen eyes of our proficient Quality Control Analysts, who weed out production defects before the garments are packed and dispatched. Every apparel we manufacture passes through a series of tests. We are passionate about creating high-quality kids' garments, and our reviews speak for themselves.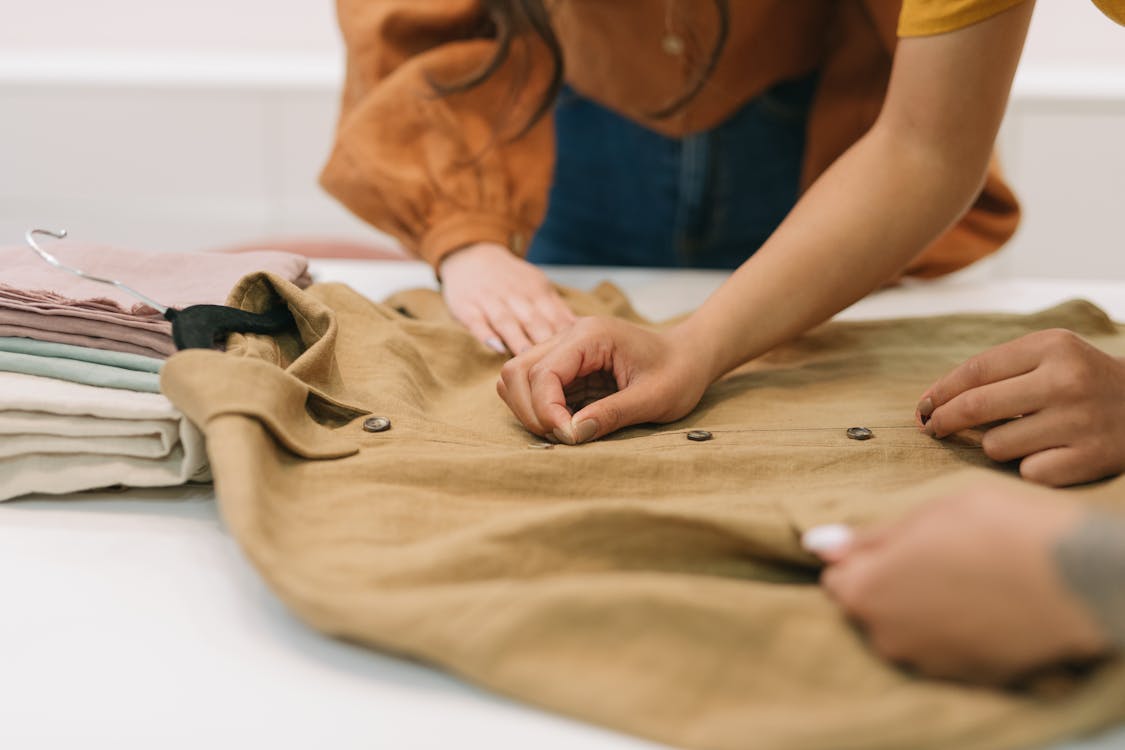 Low Risk of Inventory
50 States Apparel has several production packages for startups and SMEs to curtail costs and reduce overstocking. We accept small value low MOQ starting at just ten pieces per design so you can analyse what is working for your brand before investing the big bucks. For more details, please get in touch with your requirements, and our fashion experts will revert with cost and time estimates at the earliest.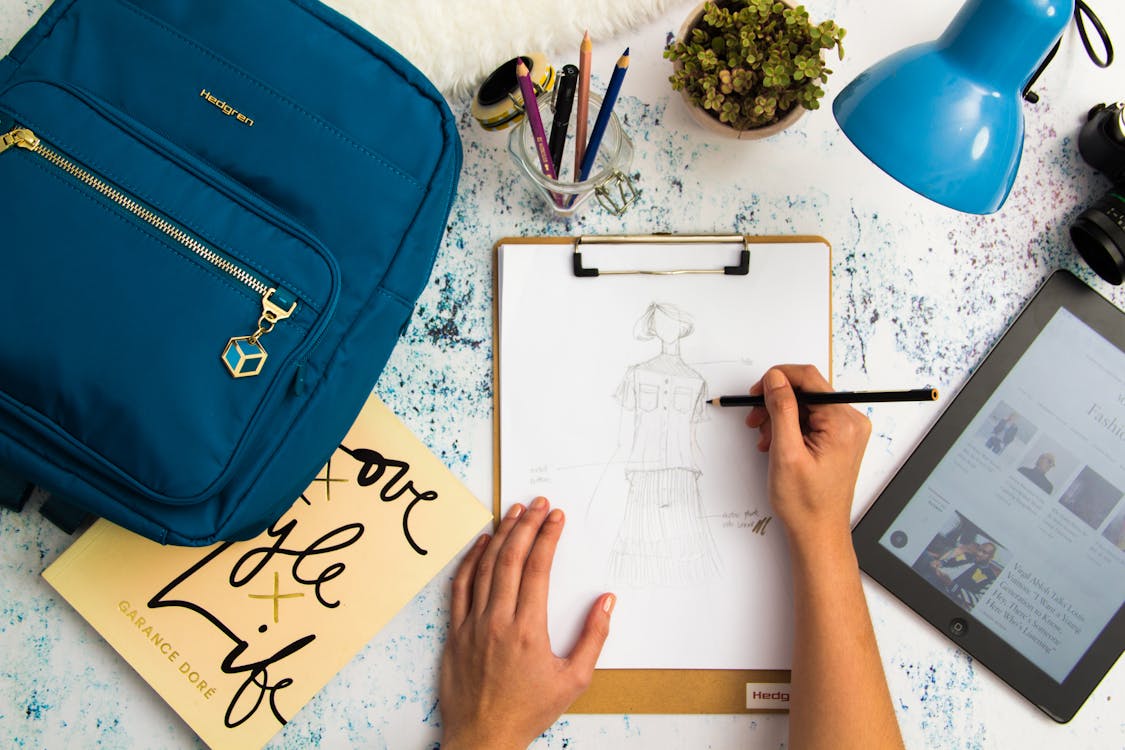 Creative Freedom
Have a crazy idea in mind? Share your vision with our veteran fashion designers and watch them bring your plans to life. We can optimise existing designs to save resources and create blueprints from scratch to your specifications. Our team spearheads the designing process and streamlines production, so you have one less thing to worry about and can focus on expanding your business.
Higher Profit Margins
50 States Apparel offers attractive discounts on bulk purchases, so you enjoy greater profit margins per unit. Leverage success as your business grows and reduce your cost of acquisition significantly with our flexible production packages. Our children's clothing wholesale solutions are exclusively designed for established brands and emerging fashion labels. Consult our fashion experts for details.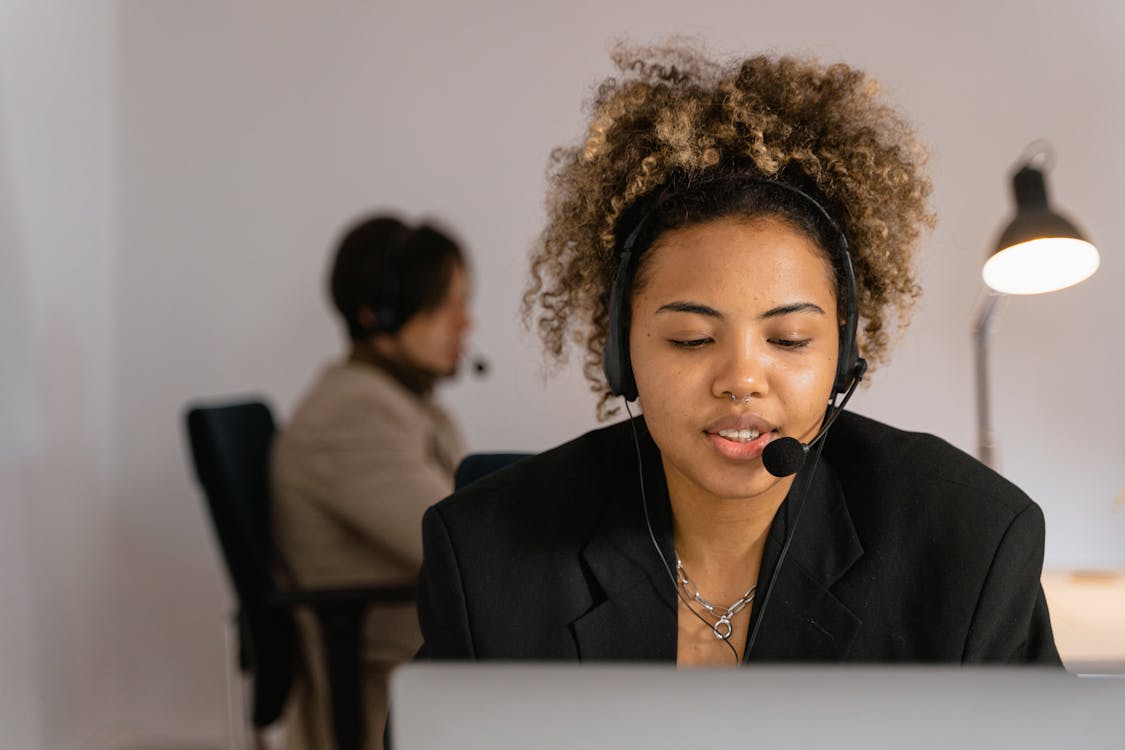 24/7 Support
Our team works as an extension of your company to deliver products as requested every time. 50 States Apparel works closely with your staff and updates you on the latest production status. Our dedicated customer support staff are at your service 24/7. So, don't hesitate to reach out with your queries. For enquiries about an ongoing order, please reach out to our production managers for assistance.
Work with India's Best Wholesale Children's Boutique Clothing Suppliers
50 States Apparel is a client-centric, process-oriented, quality-conscious kids' wear manufacturer. And our goal is to make our services suite accessible to established and emerging fashion brands. We remain dedicated to delivering the highest quality products our clients have come to expect over the years. And we leave no stone unturned to provide a hassle-free experience.
Design Confidentiality
50 States Apparel takes design confidentiality very seriously, and we don't share personal information with third parties. Your designs are safe with us, and under no circumstances do we infringe upon your intellectual property. We help clients create fresh designs every time, making our clothing lines unique.
Experienced Workforce
As one of India's leading children's clothing wholesale suppliers, we have the necessary experience to suggest design changes for an enhanced manufacturing experience. Our veteran fashion designers help clothing brands improve overall product quality and optimise resource utilisation.
Ethical & Sustainable Manufacturing
As a premium children's boutique clothing wholesale, we pave the way with ethical and sustainable manufacturing practices. We take utmost care to improve our workers' living standards by paying fair wages and ensuring equal opportunities for all. Ethical manufacturing isn't just our motto but a way of life at 50 States Apparel.
Attention to Detail
The 50 States Apparel team takes special care to ensure the products exceed your expectations. Our dedicated production staff and quality control specialists take great care throughout the production process, weeding out manufacturing defects before the garments are packed and dispatched.
A Brief Overview of Our Manufacturing Funnel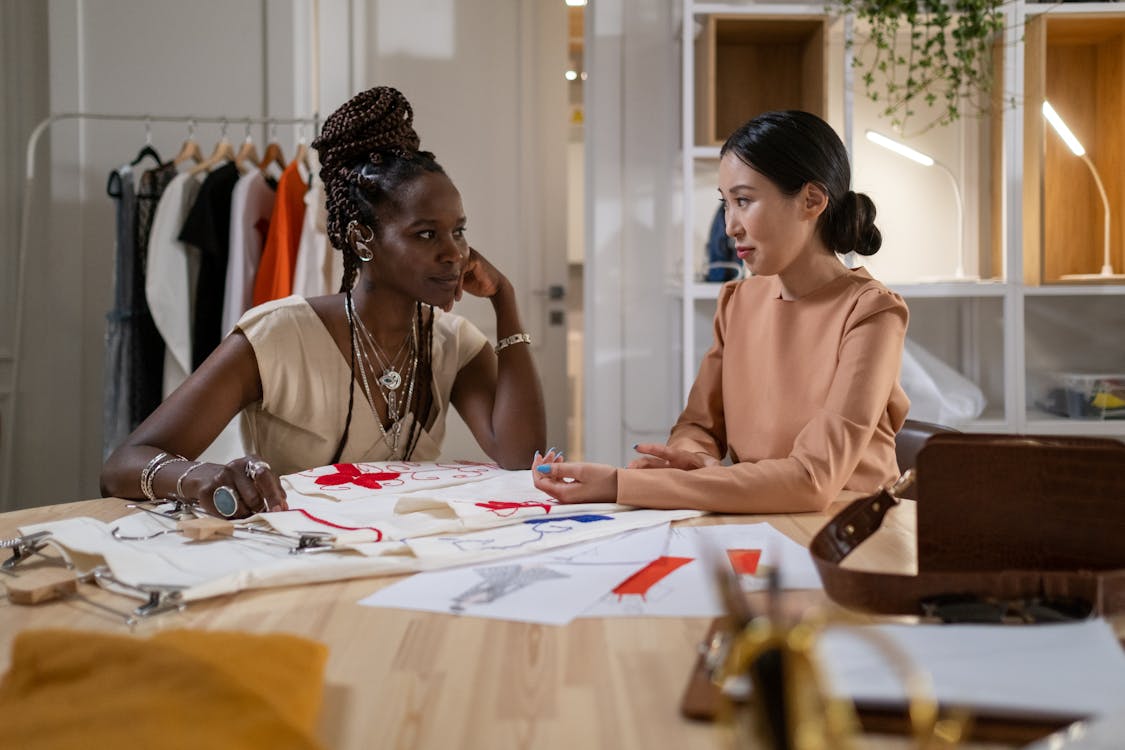 Design and Consultation
It all starts with you sharing ideas over tea. Our veteran fashion designers take notes before creating blueprints optimising your designs. Please explain your concepts thoroughly, as it will only help us better understand your vision and design your dream clothing line. Our designers are only a phone call away if you want to add a few points to the tech pack.
Samples & Prototypes
After finalising the designs for the tech pack, it's time to create the samples for verification before moving on with mass production. Check the fabric, printing, designs, trims, and finishing before greenlighting the prototype. If you want to alter the tech pack, this is a perfect time. Our production team begins mass manufacturing once you approve the samples.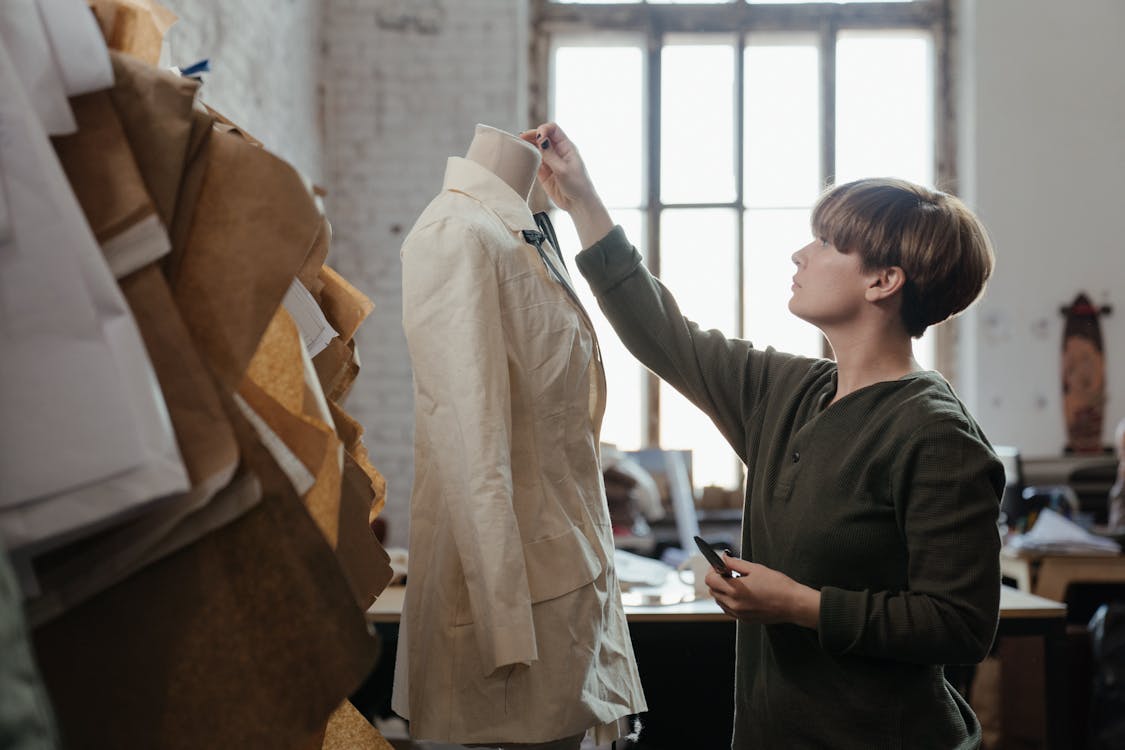 Finishing & Repairing
This is the last step of the apparel manufacturing process and involves final quality checks before the clothes are packed and dispatched. Our team takes special care to eliminate minor imperfections after production. This usually involves multiple rounds of washing, repairing, and cutting the excess threads for the perfect finish.
Doorstep Delivery
50 States Apparel works with an all-star team of shipping corporations and transit agencies responsible for delivering your order on time. We offer doorstep delivery across the world, and our proficient channel partners ensure that the process is streamlined and free of unexpected delays. The timeline depends on your location and ease of access.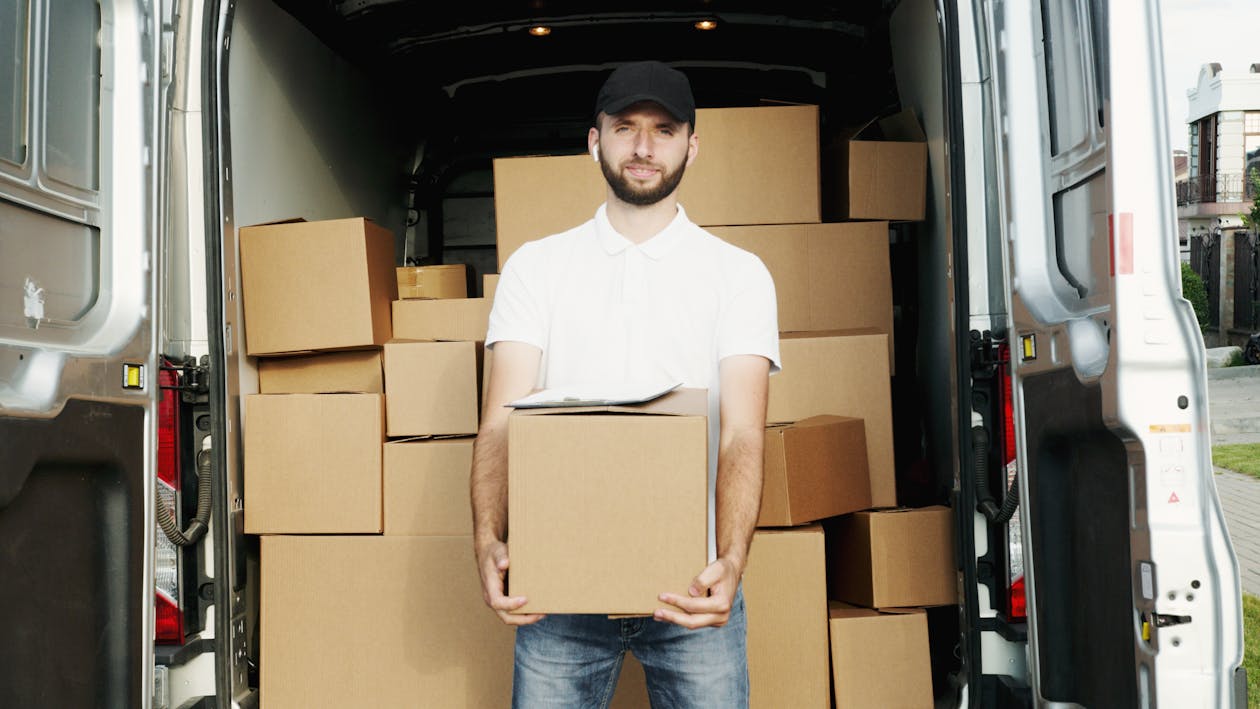 Turn Your clothing Ideas into Reality with

50 States Apparel
As a custom clothing manufacturer, we take care of the complete production process from designing to delivery so you can rest easy. We specialise in traditional and modern manufacturing techniques, including fabric printing, embroidery, embossing, and several types of washing and finishing.
Since we accept small value, low MOQ and bulk orders and deliver to your doorstep, there is no room for middlemen. We source raw materials directly from the world's top vendors and wholesalers, bringing you competitive offers from the source to compare. This helps us ensure maximum transparency while procuring materials for the job.
Let's explore the possibilities of working together. Get in touch today!
Can You Help with Designing and Creating Tech Packs?
50 States Apparel is a full-service factory, meaning we can help with every production stage, from designing garments, trims, labels, and packaging to creating tech packs, cut sheets, and more. Our dedicated production specialists are at your service 24/7. Please contact them for assistance.
What is Your Minimum Order Quantity?
50 States Apparel accepts small value low MOQ starting at just ten pieces per design. The minimum requirements depend on the materials used and overall design complexity and increase for custom orders. Please share your requirements with our dedicated production managers for more information.
Do You Have a Private Label Program?
50 States Apparel is one of India's biggest private label clothing manufacturers. We offer all types of OEM and ODM services catering to your varied requirements. Besides manufacturing garments, we create custom labels, safety locks, zippers, and packaging materials for your brand. Please schedule an appointment today and let us discuss your project over tea.
What is Your Lead Time?
It takes two to three weeks to prepare the samples, while production takes five to eight weeks, depending on design complexities and raw material availability. Our production managers keep you updated throughout the process. You can also contact our 24/7 helpdesk for more information.
What is Your Production Capacity?
50 States Apparel has a flexible manufacturing facility allowing us to manufacture small value and bulk orders with equal efficiency. If you want us to manufacture clothes in bulk, we can commission our backup production facility to be up and running within a week. Please talk to our fashion experts for details.
What is Your Quality Control Process?
Every garment manufactured at 50 States Apparel is carefully examined before packaging. Our dedicated Quality Control Analysts are in charge of weeding out defective pieces from the production line before the items are packaged. The discarded garments are collected in a pile and distributed among the less fortunate at the end of the production cycle as part of our community services initiative. Nothing goes to waste at 50 States Apparel.