Clothing Manufacturer Wholesale
Introducing

India's #1 Kids' Clothing

Manufacturer Wholesale
Place your next order with a private label clothing manufacturer you can count on. Think reliability. Think 50 States Apparel.
50 States Apparel is India's top clothing manufacturer wholesale for all types of kids' garments. And we bring a hassle-free clothing manufacturing experience to our clients. Having been a part of the global fashion industry for decades, we have worked with several established and emerging clothing brands. As India's top kids' clothing manufacturer bulk, we accept small value, low MOQ and batch orders.
We design and create a wide range of childrenswear, from onesies and comfort wear for toddlers to formals and activewear for adolescents and everything in between. Whether you want to acquire the best quality shirts, trousers, frocks, jackets, dresses, sweaters, or denimwear for kids, we are your one-stop fashion destination. 50 States Apparel works with some of the world's top suppliers and vendors. And we can source the finest materials for your order.
We are a leading private label clothing manufacturer and can design garments to your specifications. Share your requirements with our experienced fashion designers and watch them bring your ideas to life. We are a full-service factory and can design and source labels and packaging materials for your brand. Schedule an appointment with our fashion experts today and learn how you can scale your business with 50 States Apparel.
Best Kids' Clothing Manufacturer Bulk for Startups and SMEs
Launching a custom kids' line is nothing short of a dream. We have flexible packages to help budding entrepreneurs achieve that dream. 50 States Apparel has been working with fashion startups and SMEs for decades, and we understand your daily struggles. Our flexible manufacturing facility and payment plans help emerging clothing labels test the market before placing bulk orders.
50 States Apparel offers attractive discounts on mass purchases, lowering your acquisition cost and improving per unit profit margins. Once you are settled in with small value orders, place bulk orders and boost your business. We can source the highest quality materials you desire and shortlist competing offers so you can grab the best deals. Talk to our fashion experts today for more information.
The Perks of Partnering with

50 States Apparel
Working with the top wholesale clothing manufacturers has its perks. This is what 50 States Apparel brings to the table.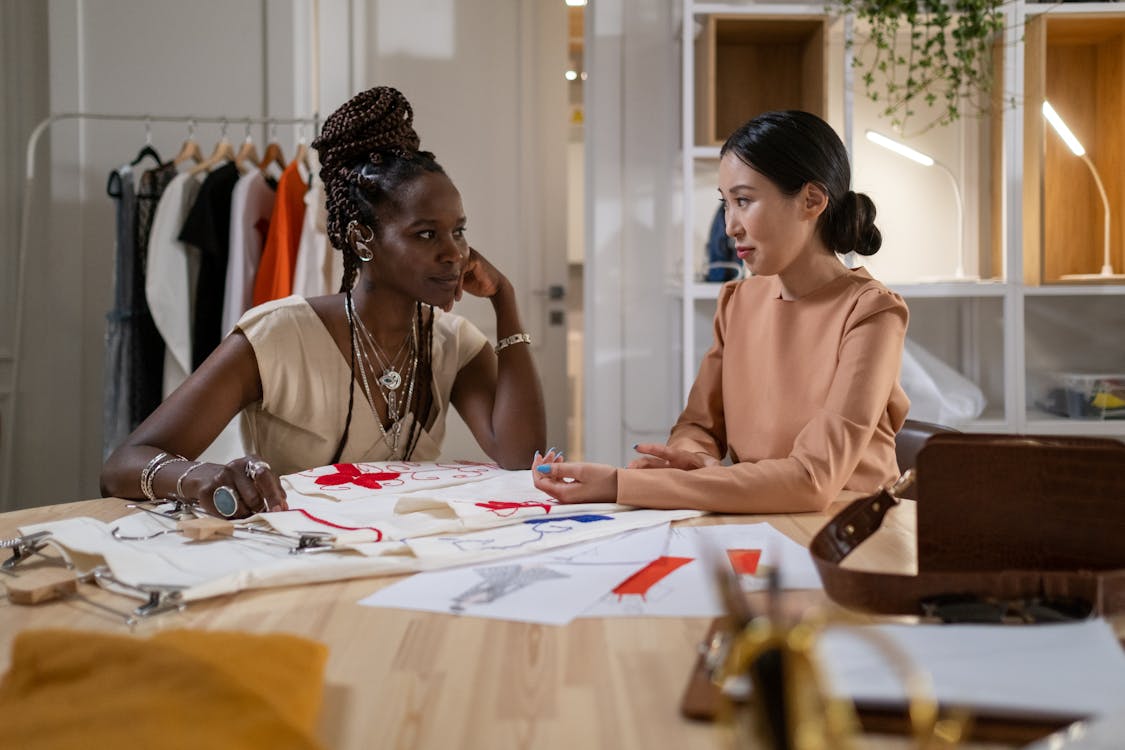 Flexible Manufacturing
50 States Apparel has a flexible production unit, meaning that we can manufacture small value, low MOQ and bulk orders with similar efficiency. Every order is important to us, and we treat low MOQ and bulk orders equally. If you need kids' clothes produced in bulk, we will commission our backup production units to be up and running within a week. Do you have a bulk order for us with a looming deadline? Please schedule an appointment with our dedicated production managers, and let us handle the rest.
Low Lead Times
As a pioneering kids' clothing manufacturer wholesale, 50 States Apparel follows a streamlined production schedule with minimum delays to ensure your order is produced and delivered on time, every time. It typically takes us two to three weeks to manufacture the samples for you to review. Once you give us the final go-ahead, production takes five to eight weeks. The timeline depends on raw material availability and design complications. Please share your requirements for an accurate deadline.
High-Quality Garments
50 States Apparel takes immense pride in maintaining the highest quality standards. Every garment we manufacture passes through a series of strict quality control protocols. Nothing escapes the keen eyes of our dedicated staff, who are tasked with weeding out manufacturing defects and other shortcomings. The rejected clothes are collected in a pile and distributed among the less fortunate at the end of the production cycle as part of our community services initiative. Nothing ever goes to waste at 50 States Apparel.
All-in-One Solutions
As a premium full-package clothing manufacturer, 50 States Apparel completes the entire production under one roof. From design and consultation to creating samples and prototypes and pattern making and grading to manufacturing, packaging, and dispatching, we handle the complete process in-house. If you need help at any step, our dedicated production managers are at your service. Talk to us about your requirements and watch our fashion experts bring your crazy ideas to life. Contact us today!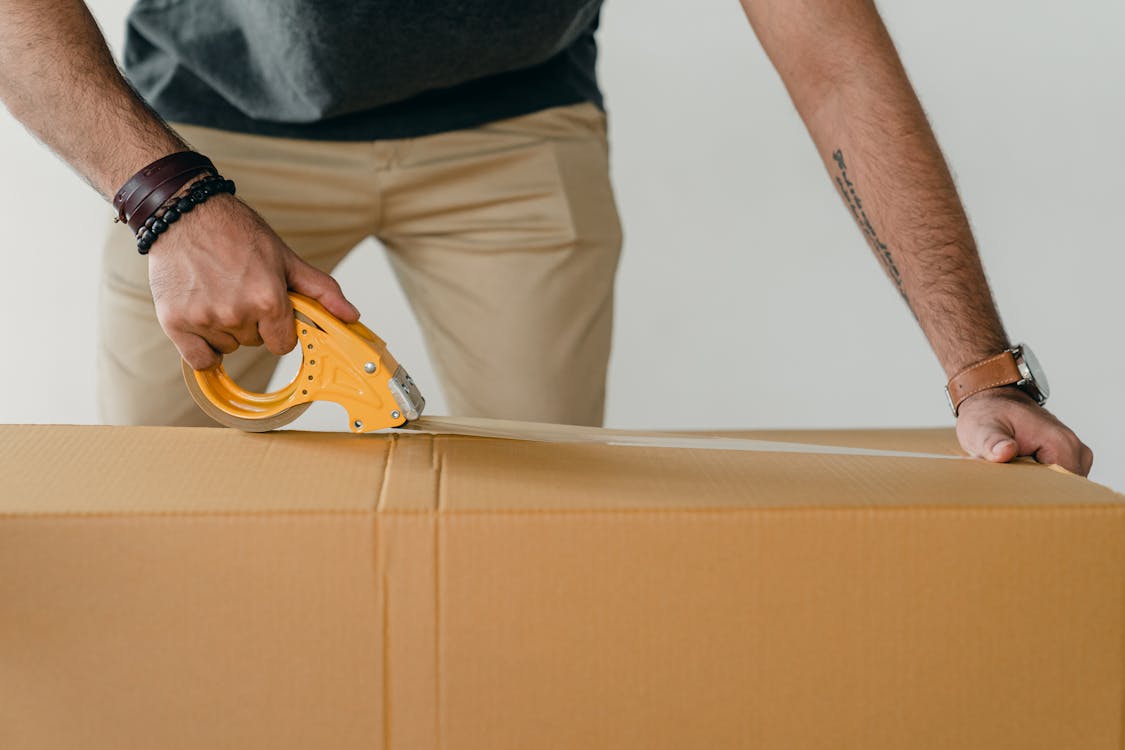 Custom Packages
50 States Apparel is one of India's leading private label clothing manufacturers, and we deliver your order in generic waterproof packaging or branded packets with custom labels. Share your plans with our fashion designers during consultation for a custom quote. We can also design labels and packages according to your instructions. Our production managers will communicate with you throughout the way to streamline the process. Have special requests for our team? Lay out your instructions neatly for us to follow to a T.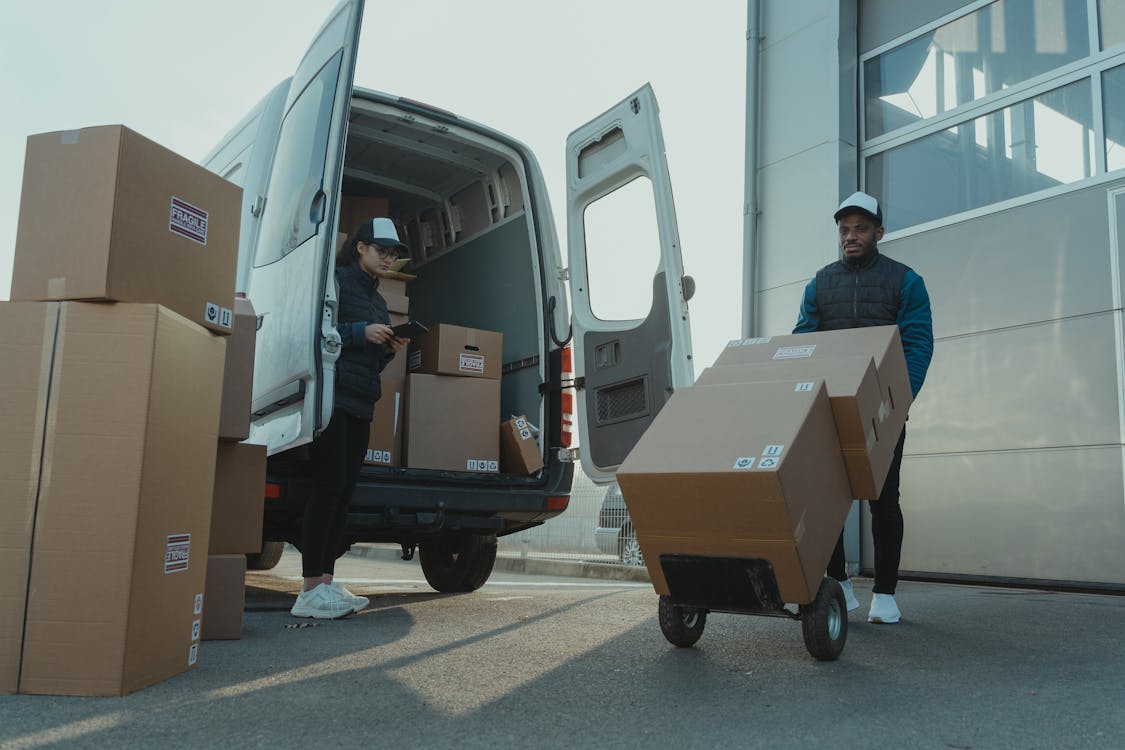 Doorstep Delivery
50 States Apparel has an intensive delivery network comprising some of the world's top transit agencies and shipping corporations. Our partners can transport your products across the globe within a stipulated timeline. And the schedule depends on your location. However, shipping comes with unique challenges and unforeseen delays. Hence, our channel partners stay in constant touch, keeping you updated on delivery status till the final drop-off. Our team is at your service if you need help with an ongoing order.
What Kids' Garments We Produce as a Wholesale Clothing Vendor
50 States Apparel's state-of-the-art manufacturing facility can produce all types of childrenswear to your specifications from scratch. Be it knitted or woven fabric, printed or dyed fibres, or anything in between, we can source suitable materials for you at a fair price. Since children's skin is sensitive, we only use high-quality materials that won't irritate or cause rashes even after a long day.
From comfortable baby clothing to designer wear for toddlers and activewear for pre-schoolers to formals and casuals for tweens and teens, we manufacture and supply a wide range of kids' clothes for every occasion. Here is a complete list of garments that we can manufacture.
The list starts with kids' shirts, round, V-neck, polo t-shirts, dresses, baby rompers, clothing sets, knitwear, sleepwear, shorts, and denim. As smocked clothing manufacturers, we make smocked dresses for girls with or without embroidery, school uniforms, and other designer clothes. We specialise in organic clothing manufacturing and use natural fibres to create pyjamas, sleepwear, and nightwear. We also produce kids' thermals, sweaters, jackets, rib tanks, etc. If you have heard of it, we can make it.
Why 50 States Apparel is Your Ideal

Clothing Manufacturer Wholesaler
50 States Apparel specialises in making custom high-quality clothing for kids. If you plan on starting a custom kids' wear line, this is how we can help you.
We accept small value, low MOQ and bulk orders. Get attractive discounts on placing batch orders and increase your profit margins per unit.
We are a full-service factory offering all services under one roof. Whether you need help with designing, sampling, or packaging, we can do it all.
We work with the world's top suppliers and dealers and can procure everything you need for your next order with us.
We specialise in manual and digital production techniques, including designing, fabric printing, embroidery, etc., and can make everything to your specifications.
We manufacture unique trims and embellishments in-house. Can't find what you are looking for? Share your designs, and we will make them from scratch for you.
We promise short lead times of two to three weeks for sampling, while production takes five to eight weeks, depending on design complexities and material availability.
Our team of veteran designers, artisans, tailors, and machine operators are skilled in traditional and contemporary techniques and can create exactly what you specify.
Have the designs ready for your next order? Please schedule an appointment with our fashion experts to learn how we can help your business expand.
What is Your MOQ?
50 States Apparel has a flexible MOQ starting at just ten pieces per design. The minimum requirements depend on the materials used and design complexities. And the numbers increase for custom orders. Are you looking for a reliable wholesaler for your next order? Our veteran designers can bring your ideas alive. Talk to us today to learn more.
What is Your Production Capacity?
50 States Apparel has a flexible production capacity capable of handling low MOQ and bulk orders with equal efficiency. Our backup production unit is on standby and can be commissioned to start productions within a week. If you want to place bulk orders with us, please schedule an appointment, and our production managers will give you an estimated timeline.
What is Your Lead Time?
We take two to three weeks to produce the samples for you to verify. Once that's done, final production takes anywhere between five to eight weeks, depending on the availability of the materials being used and overall design complexity. Our production managers will update you on the latest status throughout the process. If you have questions, we are just a phone call away.
What Are Your Production Costs?
Estimating the cost of production is only possible once we have the necessary details of your assignment. Please share your requirements with our dedicated production managers before requesting a custom quote.
What Type of Garments do You Make?
50 States Apparel specialises in all types of kids' clothing. From daily wear and comfort wear to formals, casuals, winter wear, summer wear, and sleepwear, we can a wide variety of clothes for kids of all ages. Are you looking for a reliable wholesale clothing supplier? Your search ends here.