Organic Clothing Manufacturers
The

#1 Organic

Clothing Manufacturers Near Your
Your search for a reliable organic apparel manufacturer ends here.
50 States Apparel is one of India's leading organic clothing manufacturers. And we produce all kinds of eco-friendly garments for kids. From comfort wear for toddlers to daily wear and formals for teens, we can create a wide range of kid's apparel according to your requirements. We do everything from sourcing organic raw materials to trim development at our state-of-the-art manufacturing facility. And our in-house staff produces garments from scratch, under one roof.
We source organic raw materials from some of the world's top vendors. So, if you have specific requirements, we can get exactly what you need. Be it sustainable fabrics, natural dyes, organic trims, embellishments, and packaging materials, 50 States Apparel can source the best materials from around the world.
50 States Apparel is among India's most responsible organic cotton clothing manufacturers. And we follow sustainable business practices to benefit the environment, industry, and society. We love working with eco-conscious brands, and our partners share our vision of sustainability. So, if you need sustainable apparel manufacturing for your children's clothing label, talk to our experts today!
How

50 States Apparel

Protects the Environment
The global garment industry is slowly adopting eco-friendly measures to diminish environmental impacts. And 50 States Apparel is at the forefront of the movement. As a premium organic clothing manufacturer, we follow eco-friendly production processes that minimise our carbon footprint.
50 States Apparel actively promotes using organic raw materials, conserving energy, and building a happy community for our workforce. We source certified raw materials from the most reputed global suppliers, starting with natural fibres, colours, and trims. So, whether you are looking for low-impact cotton, Lyocell, recycled polyester, or 100% organic cotton, we can source it for you.
We have access to a long list of reputed wholesalers and can bring you competitive offers to choose from. So, find the best deal and join us in our mission to leave a healthier planet for future generations. 50 States Apparel is a certified organic clothing manufacturer, and we manufacture all types of sustainable apparel for the kids' fashion industry.
Why Should You Choose Organic Apparel Manufacturing?
The fashion industry is one of the primary sources of global pollution. And organic clothing manufacturers must do their bit to protect the environment. Here's a quick view of the top reasons why organic apparel manufacturing is the future.
Minimum Ecological Impact
No harmful chemicals are involved in the manufacturing of organic materials. Hence, it doesn't damage the soil and the local ecology. Moreover, natural fibres like organic cotton use 71% less water and 62% less energy. Conventional cotton production uses 7% of the world's pesticides and 16% of insecticides.
Promote Farmers' Safety
Since organic farmers avoid using chemicals, they keep themselves and their families safe from harmful side effects. Prolonged exposure to chemical pesticides and insecticides can have adverse health effects. Furthermore, chemicals contaminate the groundwater, leading to lower yields over the years.
Optimum Resource Utilisation
According to experts, nearly two-thirds of the world's population might face water shortages by 2025. Since organic cotton is 80% rain-fed, it reduces the pressure on natural water reserves. Organic fibres are often grown without harmful chemicals, making the groundwater safe for consumption.
Build a Stronger Community
By choosing natural fabrics, you invest in several sustainable initiatives like water and environment conservation while uplifting farming communities. While artificial materials are more affordable as they are produced using industrial techniques, their cost to the planet is much higher.
Preserve Food Supplies
Cotton seed oil is a primary ingredient in several food products, like cookies, chips, and vegetable oil, while the husk is used as livestock feed. And even though we don't consume cotton directly, the by-products find their way into our diet. Hence, organic cotton farming is crucial for our well-being.
Why is 50 States Apparel Your Ideal Clothing Manufacturer?
50 States Apparel is one of India's largest sustainable clothing manufacturers. And we work with some of the most reliable fabric mills and suppliers from around the world. We can procure certified organic raw materials for eco-conscious brands. While our skilled workforce develops and manufactures all types of trims and embellishments from scratch.
While we are a small value, low MOQ manufacturer, our scalable production unit allows us to handle bulk orders with equal ease. Our full-package production facility is equipped for producing your entire order under one roof. And we do everything from consultation and design to sampling, prototyping, manufacturing, and packaging.
Our veteran workforce is equally proficient in digital and manual production processes like fabric printing, embroidery, etc. And we can produce custom orders to your specifications. We produce samples within two to five weeks, depending on the complexity of your order, while production realistically takes between three and eight weeks.
Why Choose

50 States Apparel

as Your Clothing Manufacturing Partner?
These are the perks of working with India's top sustainable clothing manufacturer.
Unlimited Access to Organic Materials
If you are an eco-conscious brand looking for organic raw materials for your sustainable kids' fashion line, we can source the highest-quality raw materials at competitive prices. 50 States Apparel specialises in manufacturing organic kids' clothes. So, your search for premium sustainable clothing manufacturers ends here.
Eco-Friendly Fashion
Adapting to eco-friendly fashion is the boldest statement your brand can make. Switch to organic cotton today and join our movement to protect the planet from the side effects of the fast fashion industry. Let your creative side loose and design fun, comfortable, trendy clothes for kids while staying 100% organic.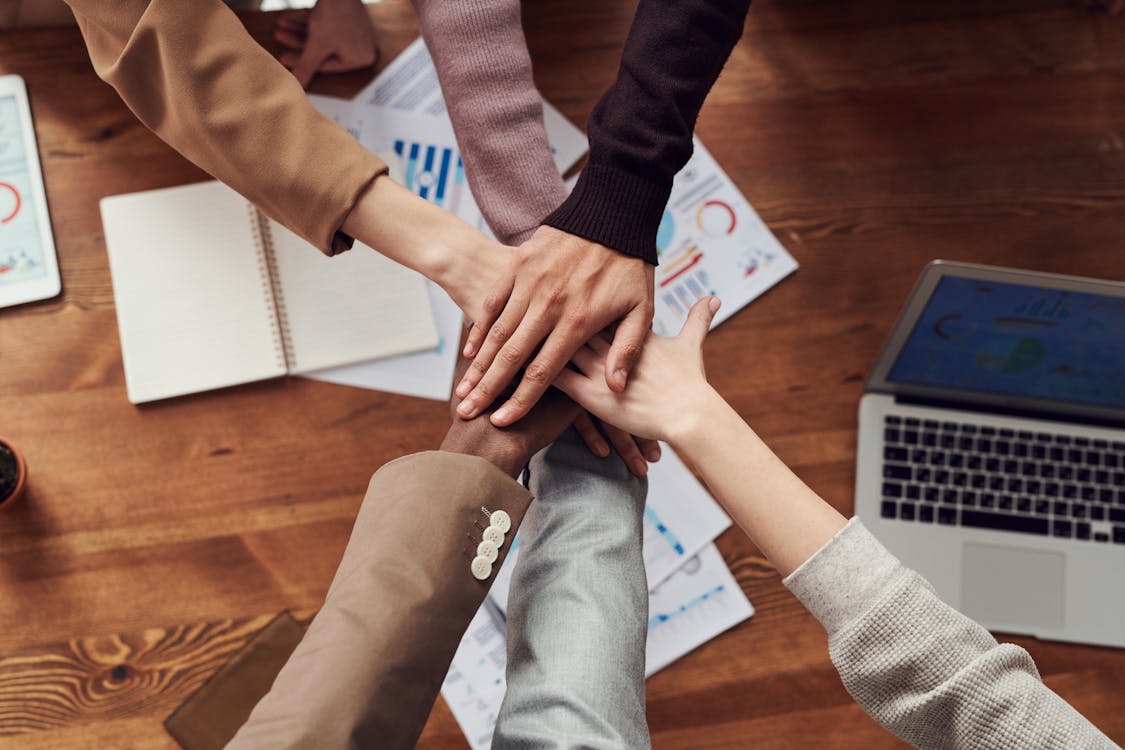 Fair Trade Practices
As a responsible private label clothing manufacturer, 50 States Apparel does its bit toward building a sustainable fashion industry. We firmly believe in the socio-economic well-being of marginalised communities and prioritise social and environmental factors over profiteering. And our mission is to uplift the living standards of our workforce.
Women Empowerment
50 States Apparel trains and employs women for most of the production process. From designing to manufacturing, quality control, labelling, packaging, and dispatch, our dedicated female workforce is in charge of several stages of production. We strive to empower women and help them become self-reliant.
Begin Your Journey with

50 States Apparel
Here's a simple five-step guide to ordering with 50 States Apparel.
Design and Consultation
Share your vision with our experienced fashion designers and watch them bring your ideas to life. Take your time and explain the minute details, as it will help us thoroughly understand your demands and expectations.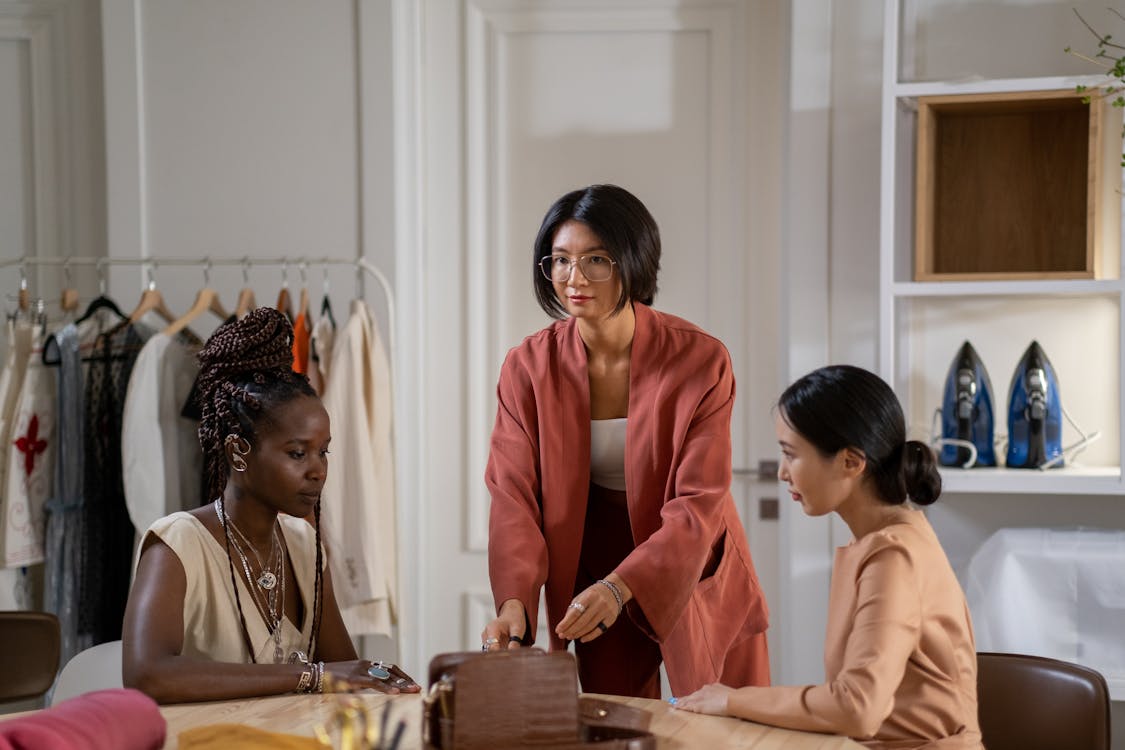 Sampling & Prototyping
If you are satisfied with the designs, we move on with sampling and prototyping. Verify the fabrics, trims, embellishments, stitches, and finish before green-lighting production. We modify the design till there is no room for improvement.
Production
Once you approve the final designs, it's time for mass production. Our dedicated production managers will keep you posted on the progress. The standard lead time is between five and eight weeks, depending on the complexity of your order.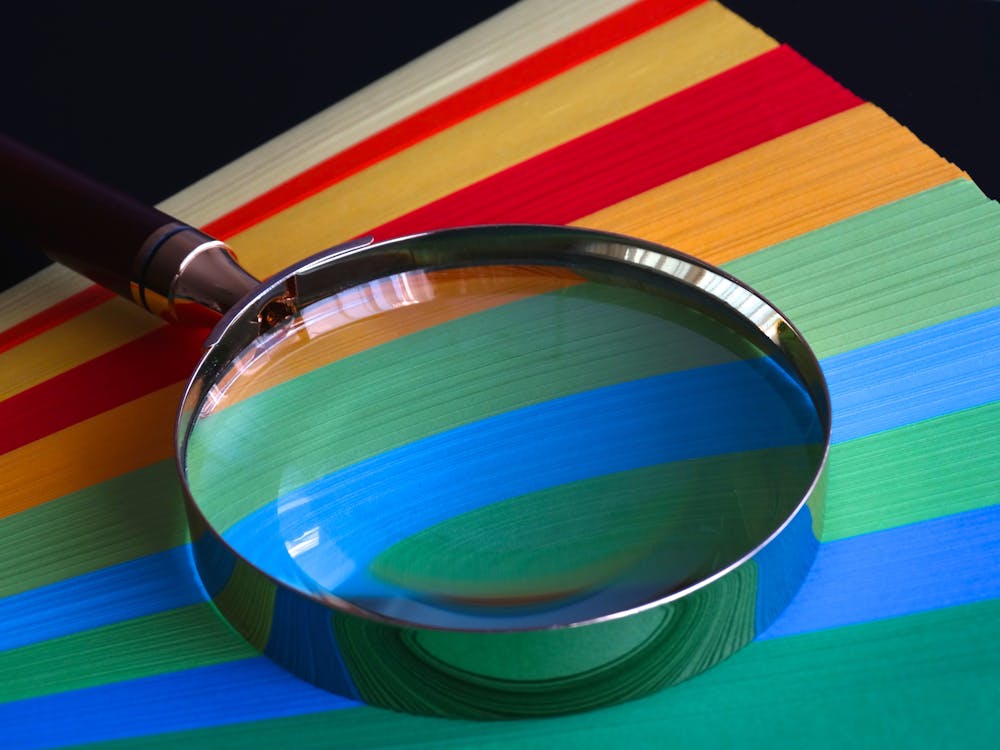 Quality Control
Our veteran Quality Control Analysts randomly check quality standards throughout the production. Nothing escapes the keen eyes of our experienced staff, who weed out production defects before continuing with packaging.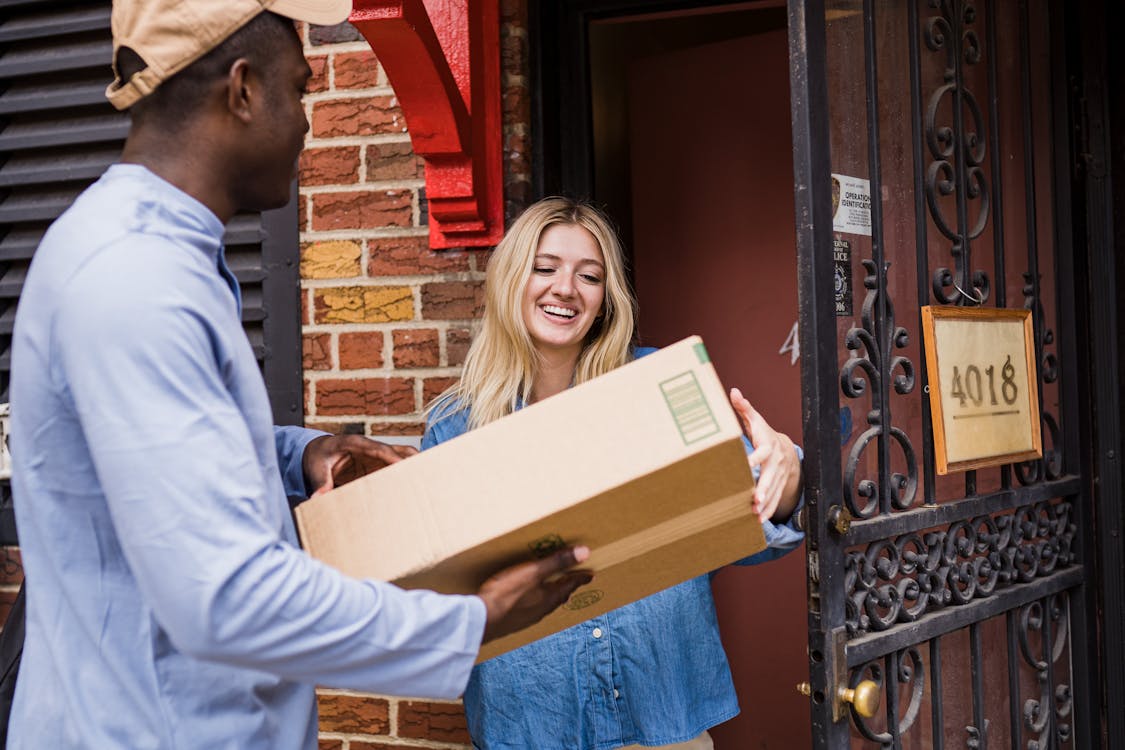 Doorstep Delivery
Every garment manufactured at 50 States Apparel is wrapped in generic waterproof packaging before being shipped out and delivered to your doorstep. Please talk to our production managers about custom labels and packing materials.
Does Organic Fashion Look Good on my Portfolio?
Organic fashion is one of the top trends today, with fashion brands flaunting their eco-friendly collections. Contrary to popular belief, organic clothing isn't dull, and you can style natural fabrics to your specifications. 50 States Apparel manufactures all types of organic kids' clothes, from casual and formal shirts, trousers, shorts, t-shirts, dresses, frocks, onesies, hoodies, sweaters, jackets, and more. If you can name it, we have it.
Is Organic Clothing Expensive?
Yes, organic clothing is a bit more expensive than conventional apparel manufacturing due to the high input costs involved. Organic raw materials cost more than their artificial counterparts since these fibres aren't as widely available as they take more time to grow naturally. However, organic materials are sustainable and have a far lesser environmental impact. Join us in our mission to end the dire effects of fast fashion once and for all.
What Types of Kids' Clothing do You Manufacture?
50 States Apparel manufactures all types of kids' clothes, from daily and casual wear to formal, summer and winter wear, and more. We can customise orders to your specifications. Our experienced workforce is adept at all traditional and modern fabric printing, embroidery, smocking, beading, washing, and other specialised manufacturing techniques. And we accept small value low MOQ starting at just ten pieces per design. Consult our experts today and learn how you can help us grow your brand.
Can You Help Design My Order?
50 States Apparel is a full-service clothing manufacturer. And we can help you through every production stage, from designing to pattern making and grading, sampling and prototyping, manufacturing, quality control, packaging, and doorstep delivery. Don't have the designs for your next project yet? No worries, share your basic blueprint with our veteran fashion designers and watch them bring your ideas to life.
What is Your Minimum Order Quantity?
We accept small value low MOQ starting at just ten pieces per design. However, the minimum quantity changes depending on the materials and the complexity of the designs. Share your requirements with our production managers for a custom quote.