Low MOQ Clothing Manufacturer
India's #1 Low MOQ

Clothing Manufacturer Now Delivering to Your Doorstep
Looking for a reliable small value low MOQ clothing manufacturer for your kids' wear brand? Your search ends at 50 States Apparel.
50 States Apparel is India's most popular low MOQ clothing manufacturer, and we specialise in kids' apparel manufacturing. With over a decade of experience working with some of the top fashion houses and kids' wear brands worldwide, we have the necessary knowledge and technical expertise to expand your fashion startup.
We accept small value low MOQ starting at just ten pieces per design. And that makes 50 States Apparel one of the most affordable small batch clothing manufacturers for startups and SMEs. Our goal is to offer hassle-free services to emerging and established clothing brands, allowing them to thrive in a sustainable environment.
As a premium clothing manufacturer small quantity, 50 States Apparel offers a complete services suite, including private label garment manufacturing and custom clothing solutions at affordable prices. And we strive to deliver high-quality products that are now synonymous with our brand. Looking for small MOQ clothing manufacturers? Your search ends today.
What are the Perks of Partnering with a

Low MOQ

Apparel Manufacturer?
Working with the top clothing manufacturers low MOQ has its perks. Here are the full benefits of partnering with 50 States Apparel.
Creative Liberty
Customisation is a crucial part of apparel manufacturing. At 50 States Apparel, we can bring all your crazy visions to life. Talk to our experts and watch us get to work on your ideas at once. Our veteran fashion designers might suggest simple modifications for optimum comfort, but nothing goes to production without your blessings.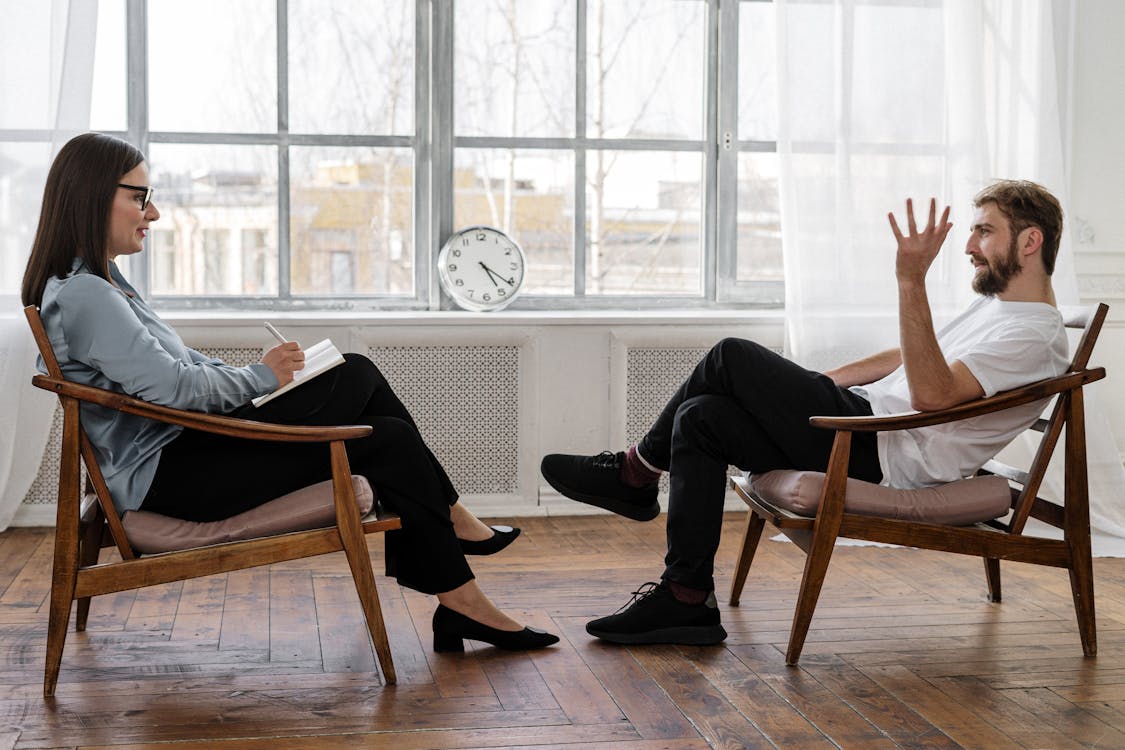 Design & Consultation
50 States Apparel helps design and produce custom garments. Share your designs with our dedicated fashion experts and watch them bring your ideas alive. Don't have the designs ready for your next project? We can help reanimate your visions from scratch. Get in touch today for a custom quote.
Flexible Production
From bulk orders to small value low MOQ production, 50 States Apparel treats every project fervently. Our state-of-the-art manufacturing facility is equipped to handle all your production needs. Need to place a bulk order urgently? We can get our backup production units up and running in a week.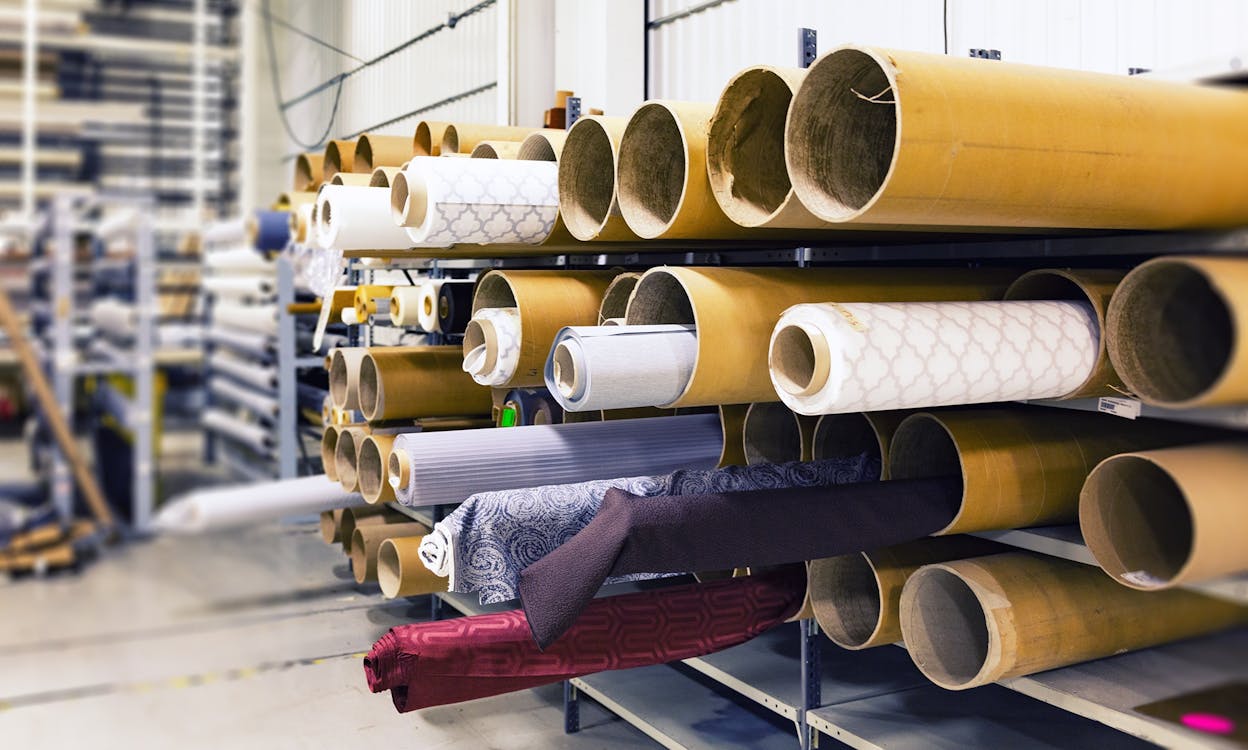 Sourcing Raw Materials
50 States Apparel works with some of the top global vendors and suppliers to bring you high-quality raw materials. Compare the top competing offers to find the best deal. We believe the final product is only as good as the raw materials. Hence, our team leaves no stones unturned to source the best materials for the job.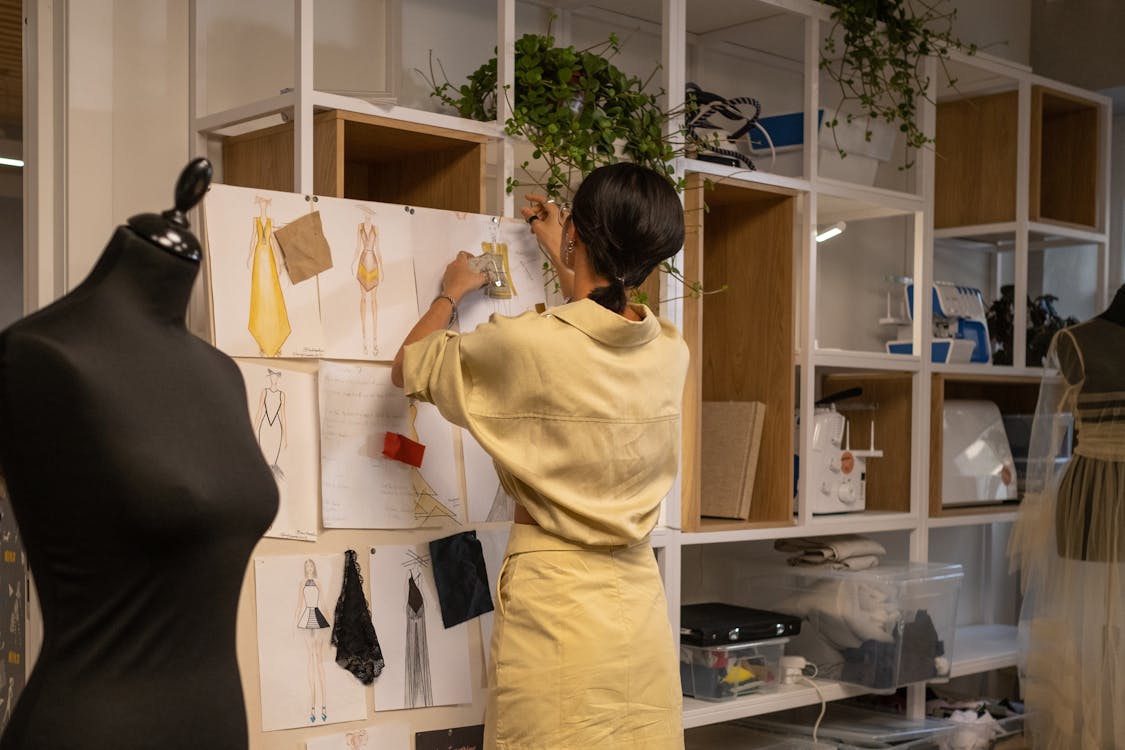 Sampling & Prototyping
Once you approve the tech packs and cut sheets, it's time to send your designs for sampling. Request a fabric swatch to find the best materials for your order. If you want to make changes, this is the time to do it. Our in-house designers can make small changes in a day. However, more significant alterations will need time.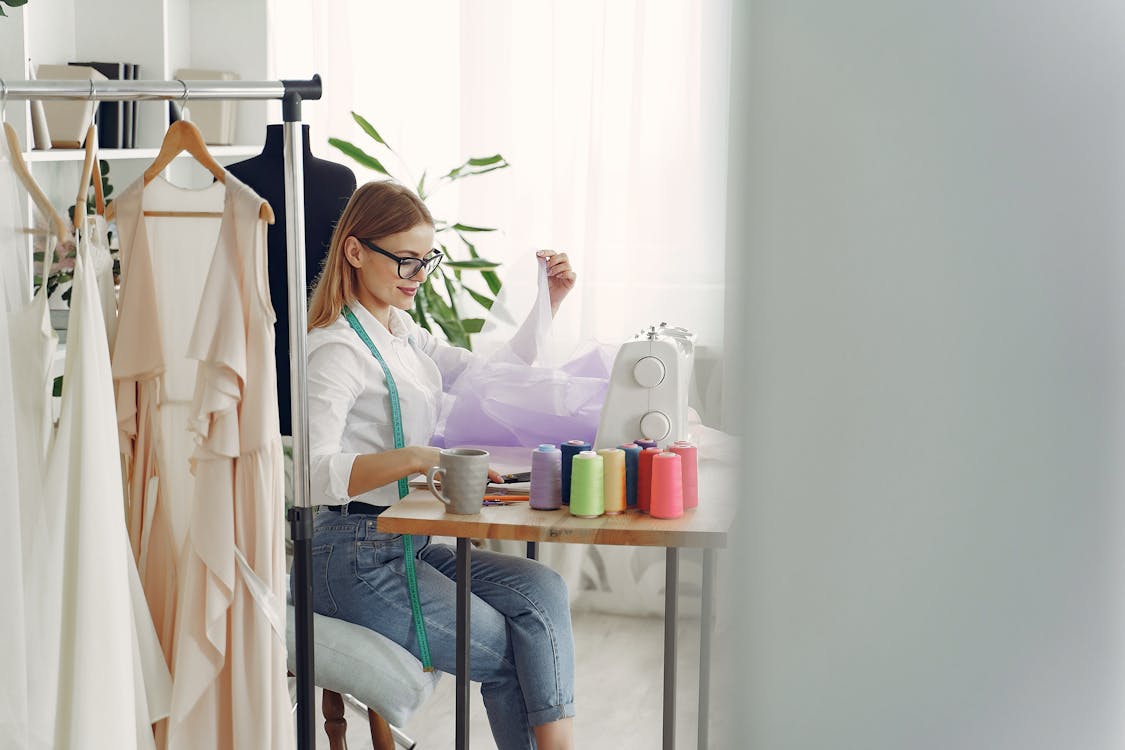 All-in-One Production
50 States Apparel handles the complete production process, from start to finish, under one roof. Our dedicated production managers keep you in the communications chain so you have the latest updates. Working with an all-in-one clothing manufacturer with low MOQ has its perks, as you don't have to find multiple apparel manufacturers for your brand.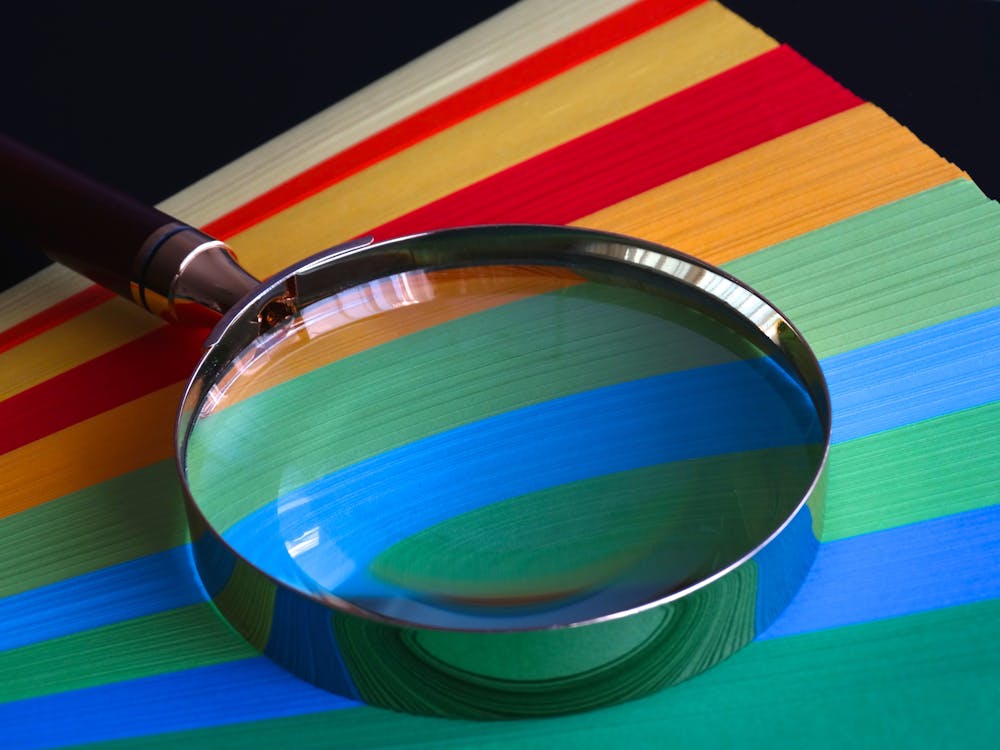 100% Quality Assurance
We enforce the strictest Quality Control measures ensuring every garment meets and exceeds your expectations. Nothing escapes the keen eyes of our dedicated technicians, who keep an eye out for manufacturing defects and production issues through every stage of the journey. Products that don't meet our standards are distributed among the less fortunate.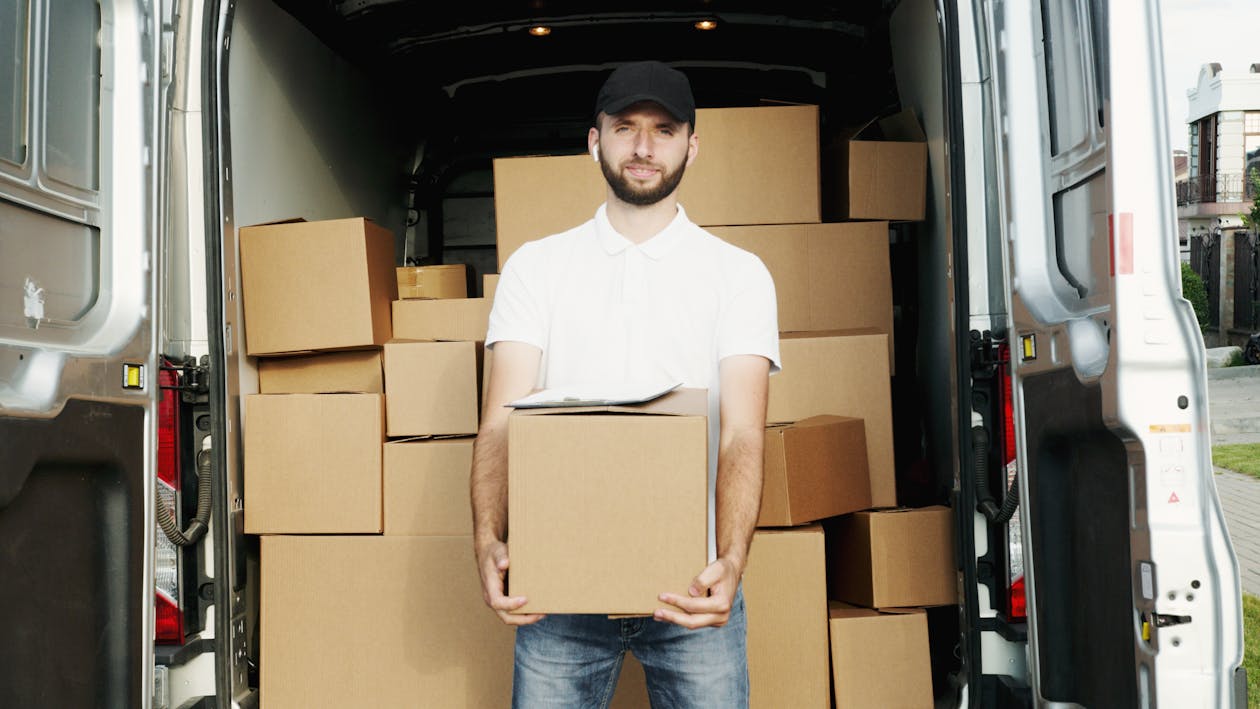 Doorstep Delivery
50 States Apparel works with the top shipping agencies and transit companies worldwide. Our delivery partners share our vision for excellence and streamline the shipping process to minimise delays. We offer doorstep delivery across the globe. However, the timeline depends on your location and ease of transit.
Why You Should Choose 50 States Apparel as Your Low MOQ Garment Manufacturer
As a leading clothing manufacturer low minimum order, we work with some of the top fashion brands and emerging fashion houses globally. We understand the challenges that fashion startups and SMEs deal with daily. Hence, our services suite is designed to help solve your problems to a certain degree.
50 States Apparel is a low minimum clothing manufacturer, and we accept small value orders starting at just ten pieces per design. While the minimum quantity changes based on the complexity of your designs and shortlisted raw materials, you can choose any standard design to avail of low MOQ benefits.
That's not all! Our flexible payment plans help emerging brands leverage success as their business grows. And we offer bulk discounts on mass production, meaning your margins increase per garment when placing bulk orders. This way, you don't have to worry about overstocking as you analyse what's working for your brand.
How 50 States Apparel's Low MOQ Policies Trump the Competition
While most low MOQ clothing manufacturers accept small value orders above 25 pieces per design, 50 States Apparel accepts minimum orders starting at just ten pieces per design. We manufacture your entire order under one roof and keep you in the communications channel for the latest updates.
The process occurs at our in-house facility, from design and consultation to sampling and prototyping, bulk production, finishing, packaging, and dispatch. As a low MOQ manufacturer, we are adept at manual and digital production techniques. Our trained workforce can create traditional and contemporary designs using various innovative printing and embroidery techniques to meet your expectations.
Our artisans are proficient in all forms of fabric printing, hand and machine embroidery, smocking, beadwork, embellishments, fabric washing, cutting, and finishing. And we have access to the best raw materials worldwide. Looking for a specific trim for your next order? We can develop the embellishments in-house if sourcing is inconvenient.
50 States Apparel pays close attention to minor details. And our custom-centric work ethic allows us to place your concerns above anything else. Your search for a reliable small quantity garment manufacturer ends with 50 States Apparel.
What 50 States Apparel Offers as a Low MOQ Clothing Manufacturer
50 States Apparel is an ethical clothing manufacturer low MOQ, specialising in sourcing organic materials for custom kids' wear production. From eco-friendly fabrics to organic dyes, trims, and embellishments, we can source environment-friendly raw materials for eco-conscious fashion brands.
50 States Apparel is committed to empowering women. And a majority of our skilled workforce comprises women. We pay our workers fairly and play an active role in improving their living standards. We follow fair trade practices, including transparent working hours with sufficient breaks.
Best Clothing Manufacturer

Low MOQ

for Startups and SMEs
50 States Apparel procures raw materials from the world's top supply chains. We bring you competing offers from multiple vendors, helping you pick the best deal. Having worked in the fashion industry for over a decade, we have built an extensive supplier network capable of sourcing all kinds of fabrics, dyes, trims, and embellishments you need.
Our small value low MOQ packages and flexible pricing strategies help lower your input costs. Analyse what's working for your business before placing bulk orders. Startups can leverage success with 50 States Apparel and reduce the cost of acquisition. We offer discounts on bulk purchases, helping you make larger profits per garment.
What is your Minimum Order Quantity?
We accept small value low MOQ starting at just ten pieces per design. However, the order quantity changes for custom designs, prints, or materials. Please consult our production managers for more information and share your requirements for a custom quote.
Where To Find a Low MOQ Clothing Manufacturer?
Your search for a reliable clothing manufacturer low MOQ ends at 50 States Apparel. Get in touch with our experts today and learn how you can help us expand your business.
What are the Top 3 Reasons to Use a Small Batch Clothing Manufacturer?
These are the top three reasons for using clothing manufacturers with low MOQ.
Significant cost savings for fashion startups and SMEs as you get time to analyse what products and designs are working for your business without worrying about oversupply and overstocking.
Small batch clothing manufacturers with low MOQ offer flexible production timelines, giving you greater control over the production process. You can make minor adjustments to the order periodically, according to market testing results.
A clothing manufacturer minimum order optimises resource utilisation while minimising waste, which helps reduce the cost of production while saving the planet.
Do You Accept Bulk Manufacturing Orders?
We accept both small value and bulk orders. Please reach out to our customer support executives for further assistance.
What is Your Lead Time?
It takes between two to three weeks for the samples to be ready, while production realistically takes between five and eight weeks, depending on raw material availability and the complexity of your order.
How Do I Minimise Delays?
You can follow several best practices to ensure minimum production delays.
Be ready with the designs while placing an order.
Be prepared to answer questions and approve last-minute changes. Since we don't proceed without your approval, delayed responses will result in snags in production.
Wait for our dedicated production managers to update you on the latest status reports. Constantly calling up our helplines won't help speed up the process.