Kids Clothing Manufacturer
A Trusted

All-in-One Kids Clothing

Manufacturer Near You
We manufacture all types of kids' garments for infants, toddlers, preschoolers, tweens, and teens.
50 States Apparel specialises in making children look dapper. There is nothing cuter than kids dressed up to look their absolute best. And that is why we put our heart and soul into kids' wear manufacturing. From comfort wear for babies and toddler activewear to casual and formal dresses for kids, we manufacture all types of custom garments for children.
50 States Apparel caters to the needs of kid's fashion brands and clothing line startups. Whether you run an established business or are just getting started, we can help scale your business. We are an all-in-one kids clothing manufacturer, kids clothing exporter, kids clothing supplier, India, and we have the infrastructure, technical know-how, and experience to address all your manufacturing needs under one roof.
From selecting the right fabric to sourcing and developing trims, finalising designs, sampling, production, quality analysis, packaging, and dispatch, we help you through every step of the production journey. Share your ideas with our experienced fashion designers and watch them bring your creativity alive. Consult our experts today to learn how you can help us scale your business.
The

Best Kids Clothing

Manufacturer in India
The kids' clothing industry has expanded significantly over the past decades. As parents constantly look for the trendiest and the most comfortable kids' garments, the demand for newer designs is at its peak. 50 States Apparel uses the latest technology to design and manufacture trendy clothes for kids. Want to create a custom clothing line? We can make it happen.
50 States Apparel is a full-service factory offering a wide range of services from designing and manufacturing to packaging and doorstep delivery. We create a versatile range of kids' garments that provide the utmost comfort even at the end of the day.
Since children's skin is sensitive, we use the finest fabrics and organic dyes to manufacture skin-friendly clothes for kids. Sizing is equally important as a proper fit promotes an active lifestyle. Our expert fashion designers make and grade patterns, ensuring the best fit irrespective of body type.
Why Should You Choose our Kid's Clothing Production Package
50 States Apparel has worked with fashion startups and SMEs for over a decade. We understand the challenges of starting a fashion line and take several measures to ease your life. We accept small value low MOQ starting at just ten pieces per design to help you avoid overstocking and analyse what works for your brand without investing a fortune.
Our flexible payment schemes help you leverage success. We offer discounts on bulk purchases, meaning you enjoy higher profit margins per garment when ordering in bulk. That's not all! The 50 States Apparel team is at your side through the different production stages. Whether you need help with designing or manufacturing techniques, we are just a phone call away.
Our

6-Step

Production Process Explained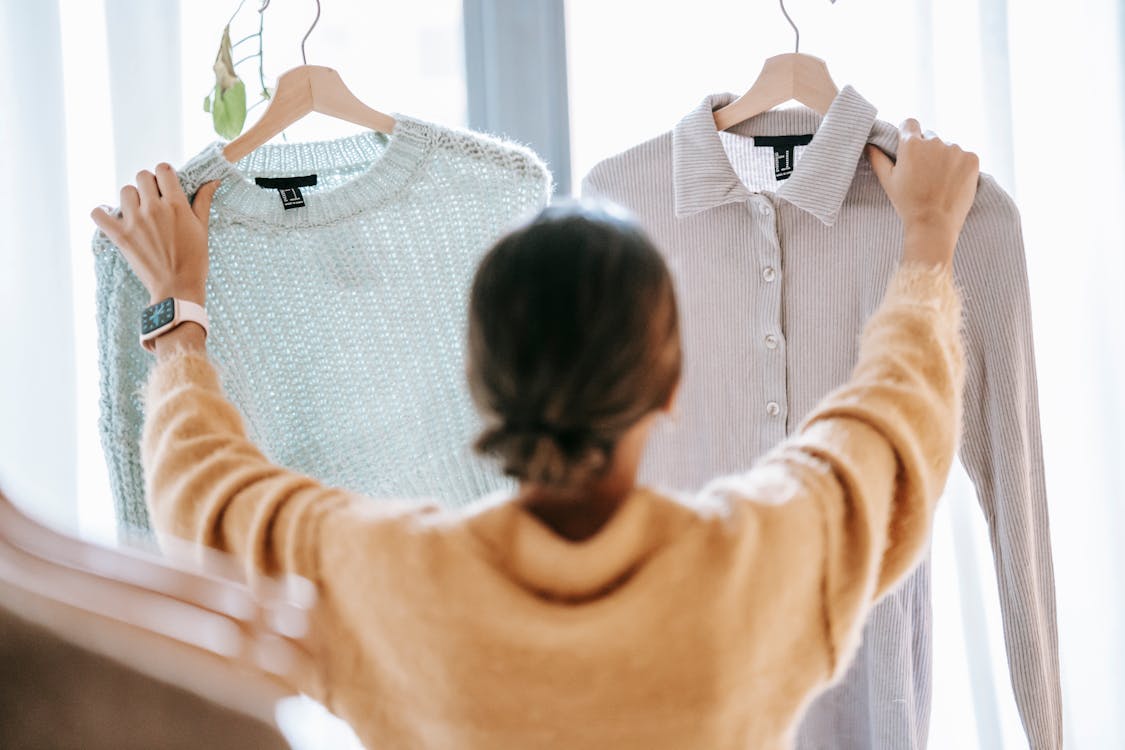 Concept & Designing
Our experienced fashion designers can help you create or fine-tune existing designs. Share your ideas with our team and watch them work their magic. You can share sketches, samples, or mock-ups for reference. Our team will optimise your designs as required for maximum comfort and resource utilisation.
Create a Tech Pack
Need help creating a tech pack? Get along with our designers and document your specifications for future reference. From fabric information to colour, designs, accessories, sizing, samples, and more, a tech pack communicates your instructions to the production team for maximum efficiency.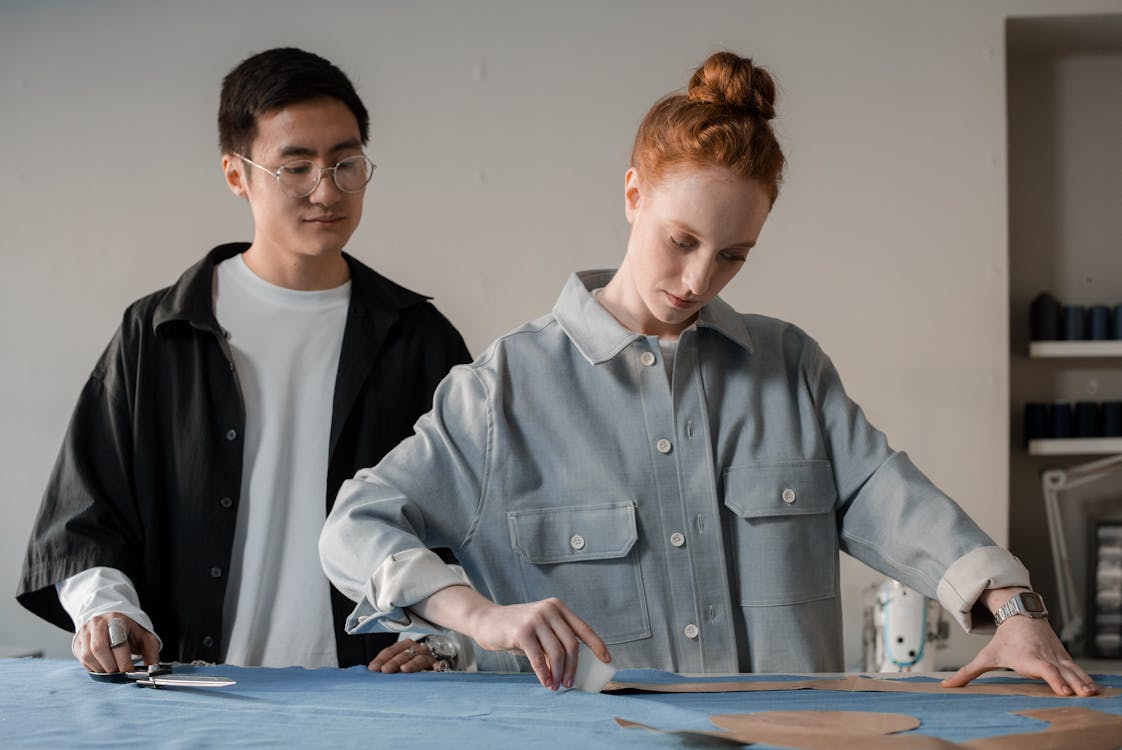 Create a Cut Sheet
Children's garments must have clearly defined length, height, and width. Hence, sizing is crucial to ensure the perfect fit. Kids' clothes are designed while keeping the child's age and body types in mind. We help you determine and create the ideal size chart for the perfect fitment every time.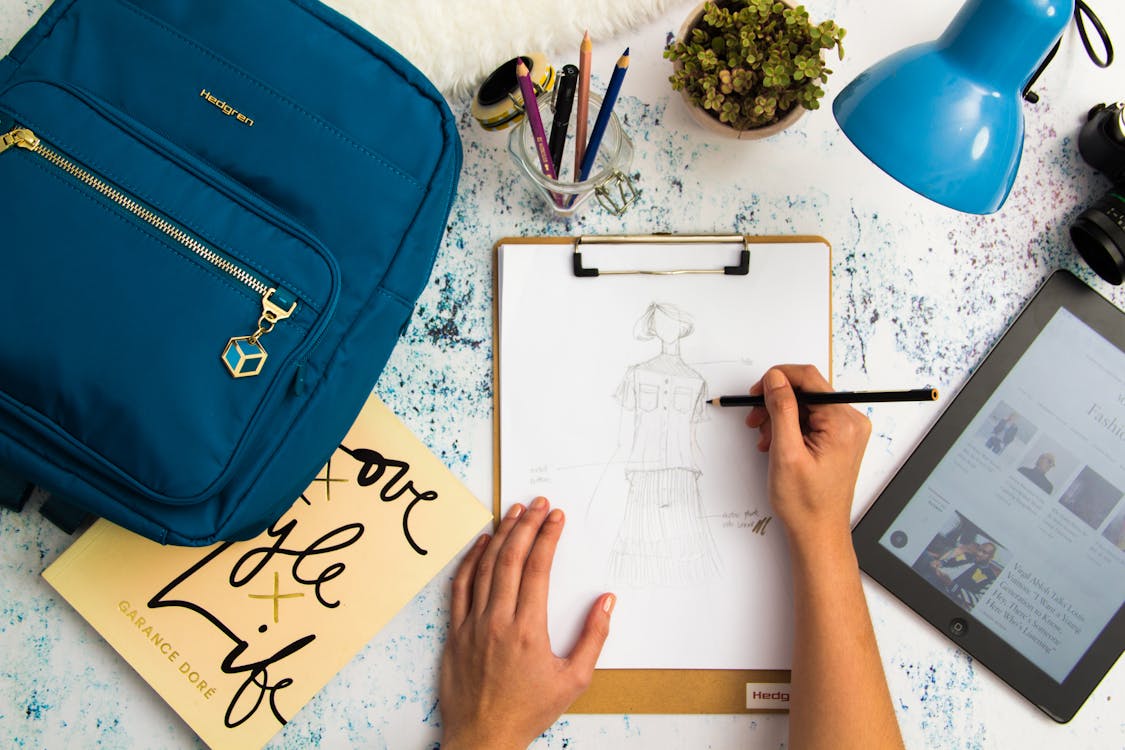 Sample & Prototype
Sampling and prototyping are crucial before bulk production to ensure the final products meet your specifications. We create samples according to your instructions and await your approval before final production begins. Ask for a fabric swatch book if needed to get a better idea of the materials that fit your application.
Bulk Production
Once you approve the samples, it's time to move on to bulk production. We manufacture your garments under one roof from start to finish and keep you informed throughout the process. Rest assured that everything will be done according to your specifications, per the contents of the tech packs and cut sheets.
Quality Control
Our proficient Quality Control Analysts keep a close watch over the production process, weeding out manufacturing defects. Every garment is thoroughly examined before being cleared for packaging and delivery. Nothing escapes the keen eyes of our trained professionals. So, rest assured!
Organic and Sustainable Kids Clothing Manufacturer Near You
50 States Apparel works with some of the top global vendors and suppliers to bring you a wide range of the finest raw materials. Check and compare competing offers before selecting the best deal. From eco-friendly fabrics to organic dyes, we can source your desired raw materials from around the world.
If you desire a unique fabric unavailable from our suppliers, our veteran weavers can produce custom fabrics based on your specifications. 50 States Apparel works with an extensive range of fabrics from 100% cotton to organic cotton, blends, recycled cotton, organic bamboo, banana peel cotton, orange pill fabric, organic muslin, etc. If you can name it, we can find it.
The Perks of Working with the top Kids Clothing Manufacturer
These are some of the primary benefits of working with 50 States Apparel.
Low MOQ
We accept small value low MOQ starting at just ten pieces per design. The minimum quantity changes for custom designs and fabrics. Please get in touch with our production team for more information.
Finest Raw Materials
50 States Apparel can source the finest raw materials for the ultimate finished products. We believe that garments are only as good as the raw materials used. And we leave no stones unturned to find the best materials for the job.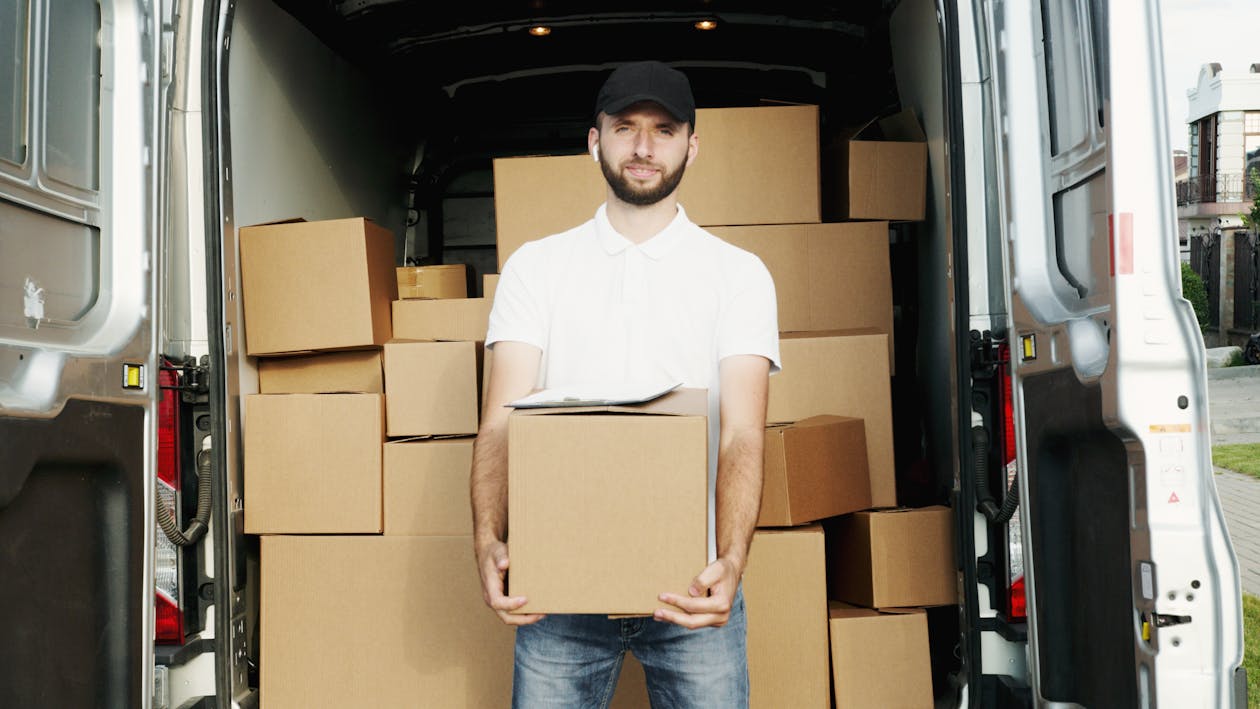 Flexible Production
Our state-of-the-art manufacturing units are equipped to handle low MOQ and bulk orders with equal efficiency. Our production managers can activate the backup manufacturing facility within a week to accommodate your order.
Low Lead Time
It takes two to three weeks for sampling and prototyping and between five and eight weeks for final production. The timeline can change depending on the availability of raw materials and the complexity of your designs.
Full-Service Factory
50 States Apparel is a full-service garment factory manufacturing all types of children's clothing under one roof. Your days of working with multiple clothing manufacturers are over. Get in touch today to let our experts handle your production needs.
Kids' Wear Specialists
50 States Apparel is the best kids clothing manufacturers in India. We specialise in all types of kids' clothing products, from daily and activewear to summer and winter wear. Talk to our experts for custom clothing manufacturing.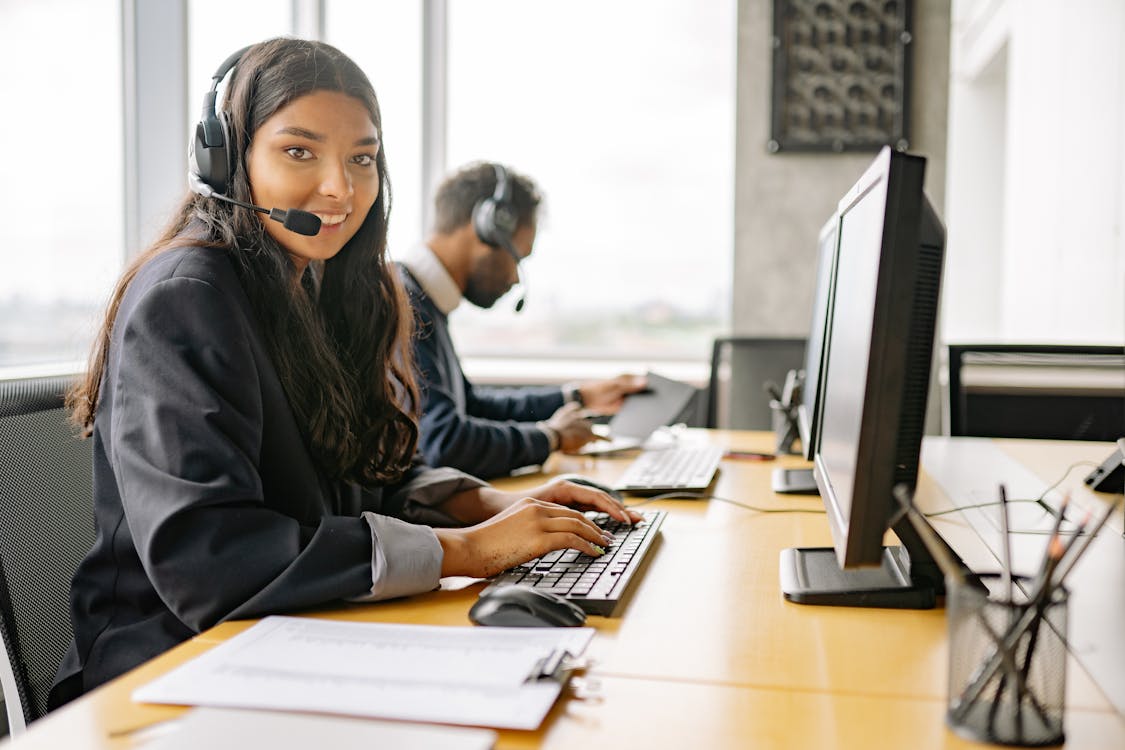 Why Work With 50 States Apparel for Kids' Clothing Manufacturing?
As an elite kids clothing manufacturer, kids clothing supplier, exporter, 50 States Apparel promises the best quality garments every time. We scrutinise every garment individually for manufacturing defects before delivery, ensuring that the products meet our quality standards.
Here are four reasons why you should partner with 50 States Apparel.
All-in-One Manufacturer
As an all-in-one kids' clothing manufacturer, 50 States Apparel is equipped to handle all your garment manufacturing needs under one roof. Simply share your ideas with our experienced fashion designers and let us handle the rest.
Startup-Friendly
Having worked with fashion startups and SMEs for over a decade, 50 States Apparel knows the challenges SMEs must face. We provide a range of services like low MOQ, flexible payment schemes, etc., to help you analyse what's working for your brand.
100% Quality Guarantee
50 States Apparel strives to deliver the highest-quality products you have come to expect from us. We follow the strictest testing norms, ensuring every garment is manufactured flawless and meets your specifications.
24/7 Service
50 States Apparel is a customer-centric children's clothing manufacturer, and we care for our patrons. Our dedicated support staff are at your service 24/7. So, don't hesitate to contact us when you need help.
What is the Minimum Order Quantity?
50 States Apparel accepts small value low MOQ starting at just 10 pieces per design. The minimum quantity changes for custom requirements like fancy fabrics and customisations. Talk to our production managers for a custom quote.
Do You Manufacture Custom Clothing Products?
50 States Apparel is a custom clothing manufacturer, and we can create all types of kids' clothing products under the sun. Simply share your ideas with our experienced fashion designers and watch them bring your ideas to life. From using custom printing techniques to bespoke embroidery, trims, and embellishments, if you can dream it, we can do it.
Can You Manufacture Affordable Clothing Products Without Compromising Quality?
50 States Apparel is the best kids' clothing manufacturers in India. We have extensive experience working with some of the biggest fashion houses around the world. Our vendor and distribution network spans globally, enabling us to source the best quality raw materials at competitive prices. You can compare multiple bids before shortlisting the best deal.
Can I Visit Your Factory?
We would be happy to host you at our facilities. Please schedule an appointment to help us show you around. However, we do not entertain walk-in requests. Thank you for being patient!