Home of

High-Quality

Garment Manufacturing in India
The ultimate one-stop shop for all your garment manufacturing requirements.
50 States Apparel is a leading manufacturer of garments in India, and we specialise in all types of childrenswear. As a premium garment manufacturing and export company, we have been at the forefront of the kids' fashion wear industry for over ten years. And we work with some of the leading childrenswear brands, emerging fashion lines, kids' wear startups, and SMEs.
We work with some of the top global vendors, distributors, shipping agencies, and transit companies. And our partners share our vision of delivering excellence every time. 50 States Apparel specialises in sourcing the finest raw materials at competitive prices. We line up the best offers from reputed vendors for you to choose from.
From finding the best grade fabrics and organic dyes to developing unique trims and embellishments, our experienced product specialists and artisans can help create your desired clothing line. Get in touch with our experts today and learn how you can help us expand your fashion label.
Work With the Pioneers of High-Quality Kid's Garment Manufacturing
50 States Apparel is a trusted manufacturer of garments for the top kids' wear brands in India and abroad. Our state-of-the-art production facilities, trained workforce, and innovative thinkers are the backbone of our operations. As leading garment manufacturers, we believe in constant innovation and evolution to stay ahead of the game. And our proficient fashion designers and product specialists are well-versed in traditional and contemporary garment manufacturing techniques and fashion trends.
From kids' casual wear to formals, summer wear, winter wear, accessories, and more, our all-in-one manufacturing unit produces your entire order under one roof. We accept small value low MOQ starting at just ten pieces per design. And our flexible payment policies maximise your savings while delivering higher ROIs. Just share your ideas with our fashion experts and watch them bring your creativity alive. Enjoy the perks of working with the best garment manufacturers. Talk to an expert today!
The Perks of Working with a Premium Garment Manufacturer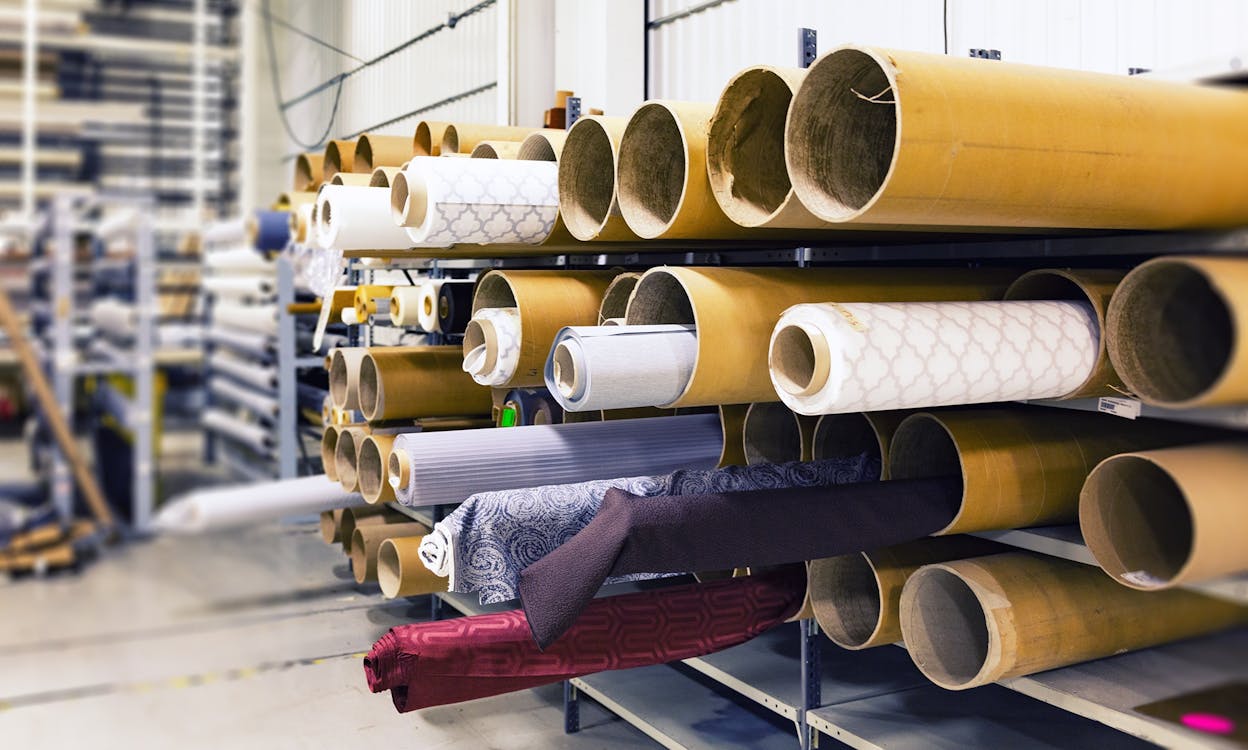 Fabric Sourcing
Since an outfit is only as good as the materials, 50 States Apparel sources the finest raw materials that promise to keep kids comfortable, healthy, and active at the end of a long day. Choose the best quality fabrics from around the world for your fashion line. Whether you need sustainable materials for your eco-friendly brand, durable and affordable fabrics for sportswear and everyday use, or the most delicate weaves for trendy fashion garments, we help your find and choose the best raw materials for your application.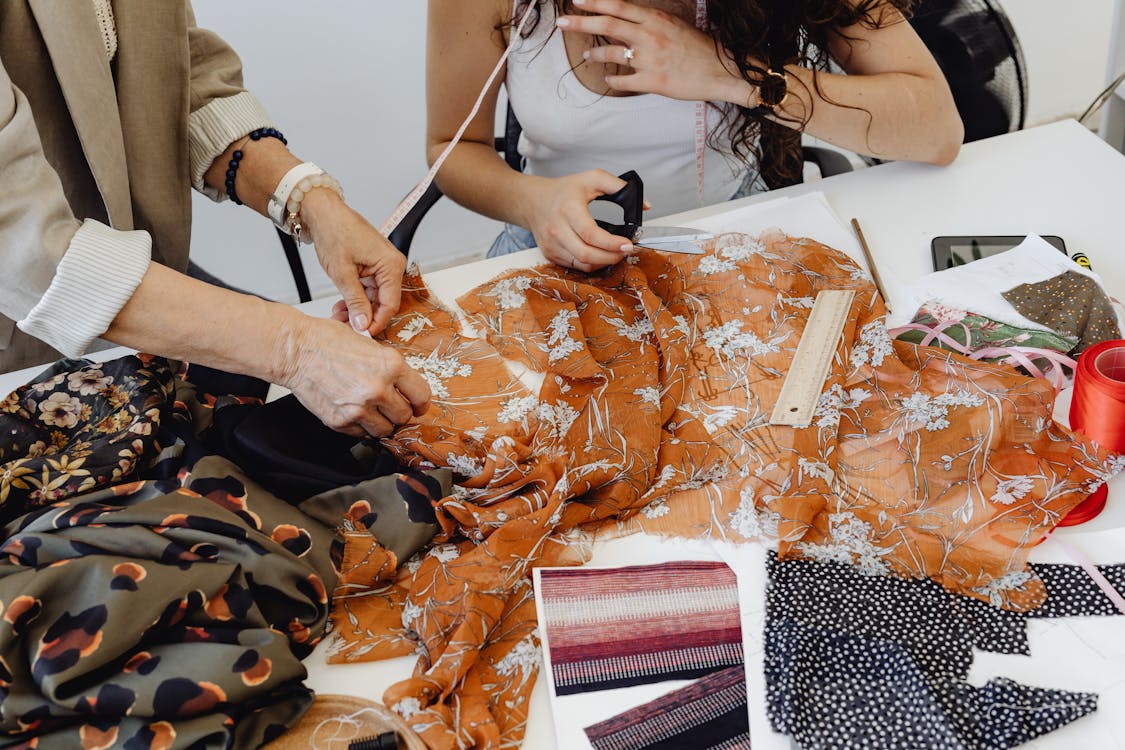 Trim Development
From strong rivets, chains, and buttons for denim garments to fancy lining, beads, motifs, and patches for fashionable clothes, 50 States Apparel sources and develops a wide range of trims and embellishments for various applications. Share your designs and ideas with our fashion experts, and let us handle the rest. We employ our extensive vendor network to find the best trims for your garments at wholesale prices. If your product requires custom trims, our experienced artisans can create bespoke embellishments just for you.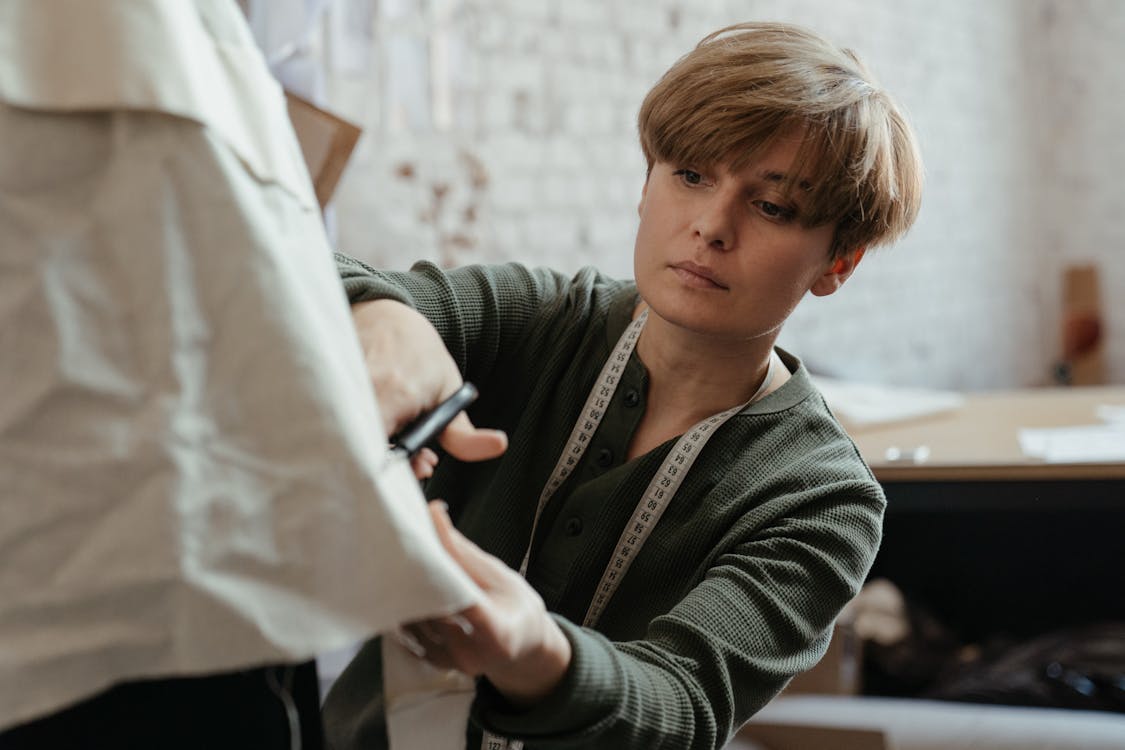 Pattern Making & Grading
The 50 States Apparel team includes veteran pattern makers proficient in creating digital and physical patterns using paper cuttings. Our experienced staff can turn your vision into reality no matter how complex your designs are. That's not all! We handle pattern grading for an extensive size chart. Bring us your plans for one size, and we will adjust the dimensions for the other sizes. We take live measurements of models or work with the samples you provide. Talk to our experts today for more information.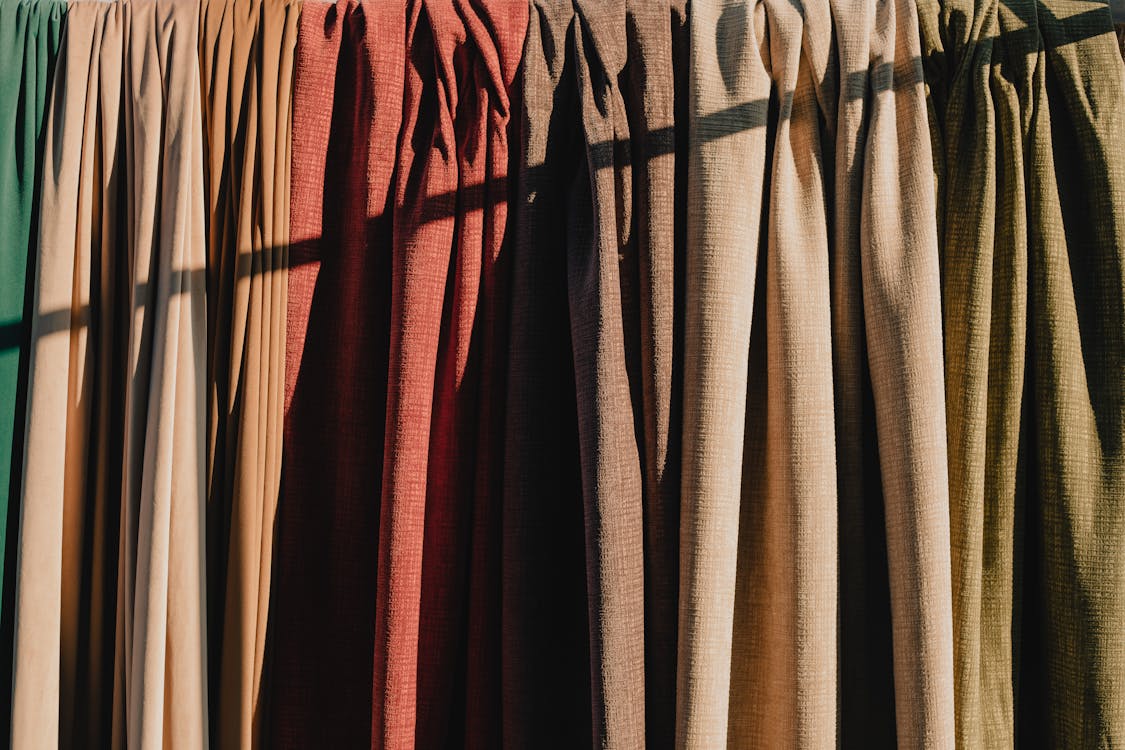 Fabric Dyeing
50 States Apparel can source dyes of every hue under the sun. Share your vision with our fashion designers, and we will shortlist competitive quotes from the top global vendors for you to pick from. Our state-of-the-art factory is equipped to handle all types of fabric dying processes, and our proficient staff are masters of their craft. If you have a tint in mind, we can source the right Pantone for you. Need help selecting the perfect colour palette for your clothes? Our designers can help you shortlist the best hues.
Printing & Embroidery
From digital to block or screen printing, 50 States Apparel does it all. Share your plans with our experienced fashion designers and watch them bring your ideas to life. Certain fabrics don't support specific printing techniques. Our product specialists will help you find the perfect combination before sampling. Our veteran embroiders are proficient in traditional and contemporary embroidery techniques and can create beautiful patterns, often exceeding your expectations.
Creating samples before mass production is a crucial step since it offers a golden opportunity to identify design and production defects in advance. 50 States Apparel provides samples and prototypes based on the tech sheet for you to approve before moving on with bulk production. If you're dissatisfied with the materials, design, print, or finish, talk to our dedicated production managers, and we will sort the issue immediately. We offer same-day corrections for minor changes. However, significant alternations might take time.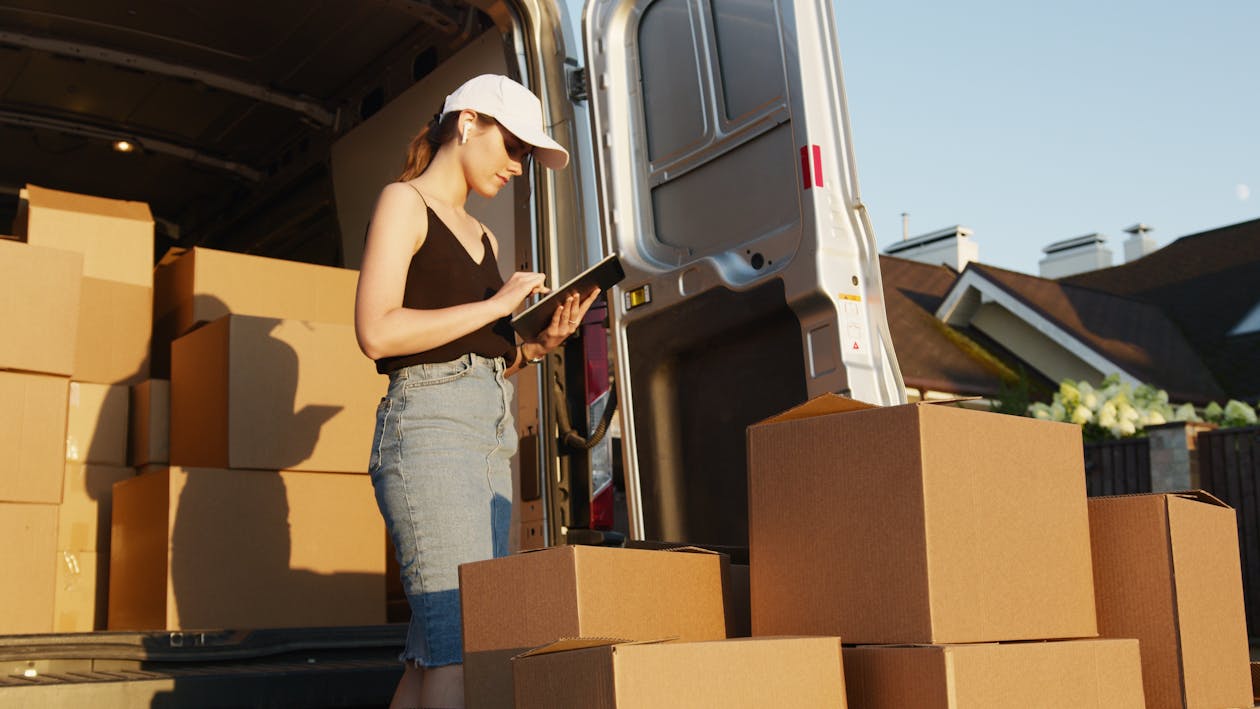 Production
Once you approve the samples, it's time for bulk production. 50 States Apparel follows your instructions down to a T, and our veteran workforce creates garments matching the specifications on the tech pack and cut sheet up to 99%. We handle the entire production process in-house at our state-of-the-art factory, and our experts are always at hand to assist you through every stage of the production journey. Need help mid-way? Reach out to our experts, and we will solve your problems on priority.
Cutting & Stitching
The veteran production team at 50 States Apparel can effortlessly cut and stitch fabrics of all sizes and thicknesses. Our experts have been a part of the fashion industry for decades, and their experience translates to high-quality products. Skilled cutters operate our modular cutting table, promising minimum wastage and lower expenses. While our sewing machine operators stitch garments in bulk, ensuring that we deliver small and bulk order quantities on schedule.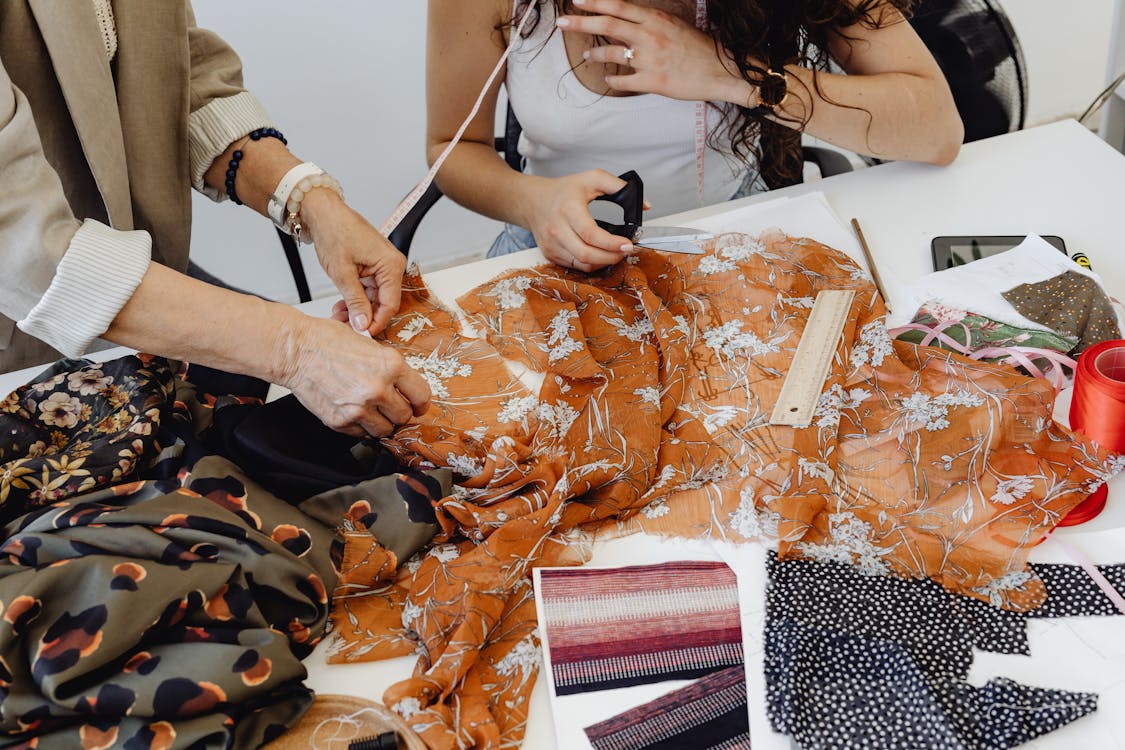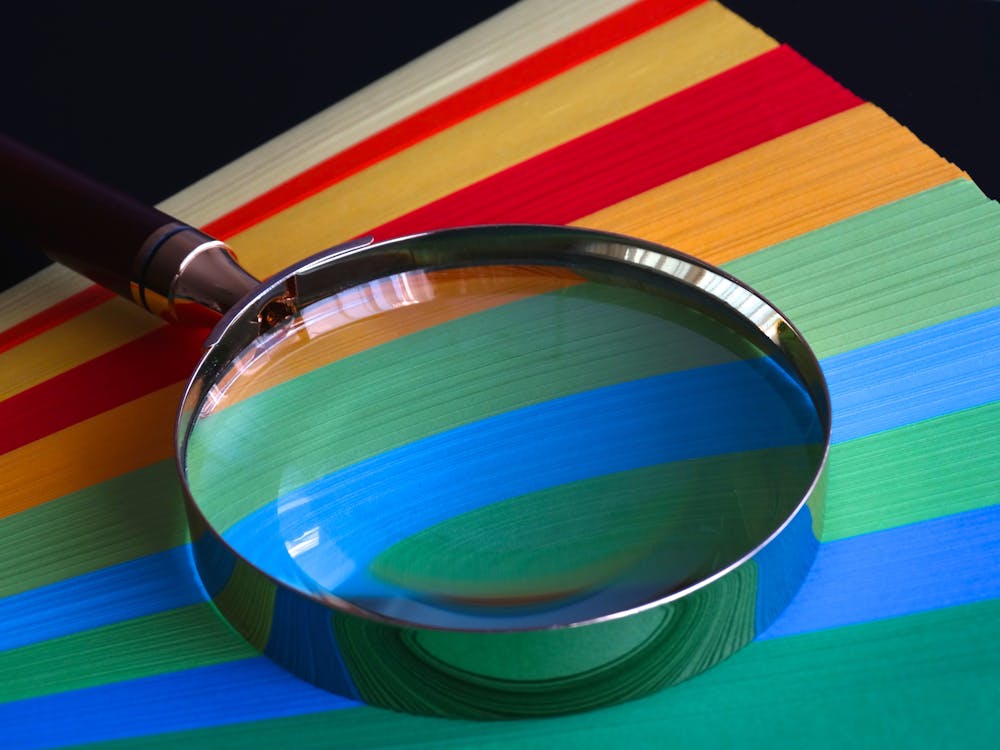 Quality Control
50 States Apparel employs a team of Quality Control Analysts who ensure the highest quality standards through every stage of the production process. Nothing escapes the keen eyes of our Quality Analysts. From sourcing the best materials to ensuring defect-free production, finish, and packaging, our experts ensure you get the highest quality products. We reject garments that don't meet our standards. The discarded clothes are donated at the end of every production cycle.
Dispatch & Shipping
50 States Apparel packs the finished garments in bio-degradable clear bags before loading them in cartons and shipping your order. We work with some of the world's top shipping companies and transit agencies that share our passion for timely deliveries. Our garment workers use generic packaging. However, we can create custom packages with your brand logo or work with existing designs. You can talk to our dedicated production managers for more information.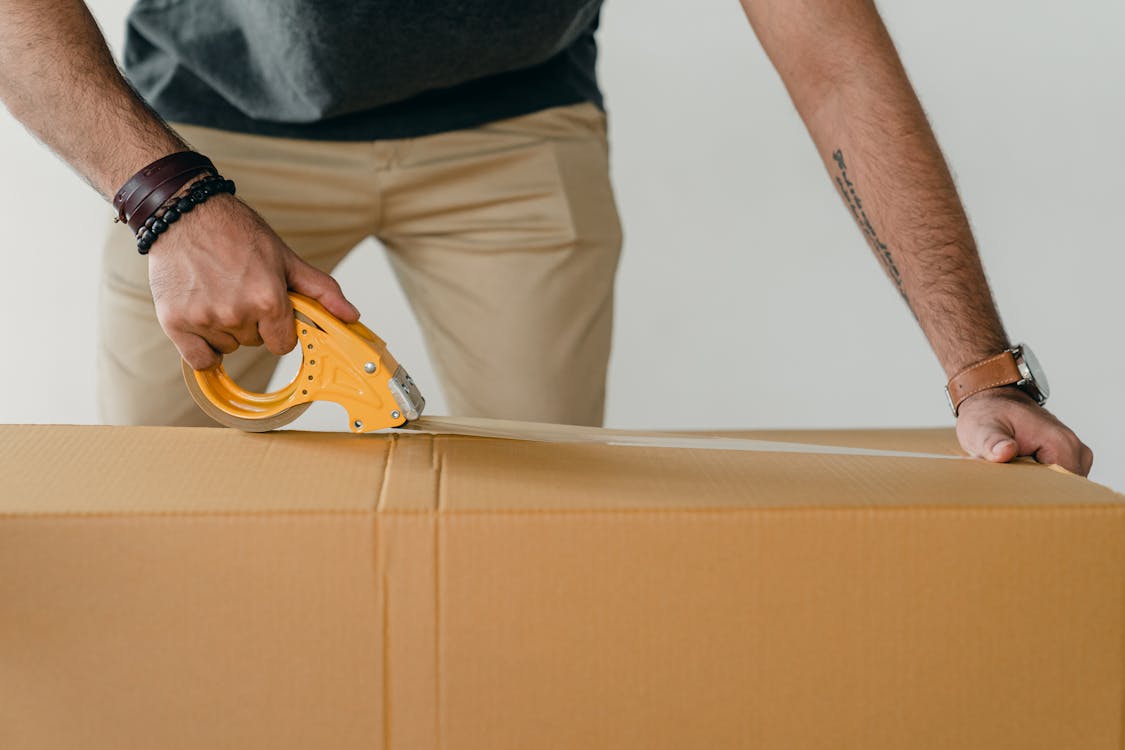 Why 50 States Apparel is the Right Garment Manufacturer for Your Brand
50 States Apparel is a client-oriented, process-specific, quality-conscious manufacturer of garments, and we love to evolve with the changing demands of the industry. Our mission is to be the go-to garment manufacturer for kids' wear brands, and we employ the services of like-minded individuals to that effect. From our trained workforce to dedicated vendors, and shipping partners, everyone strives for excellence. And that is what makes 50 States Apparel the #1 kid's garment manufacturer in India.
Finest Quality Assured
We deliver clothes matching your specifications up to 99%. Our Quality Control Analysts use the strictest methods to weed out manufacturing defects, so you receive the highest-quality garments every time.
Design Confidentiality
50 States Apparel takes client confidentiality very seriously. We employ the tightest security measures to ensure that your designs are safe with us. We neither share designs with third parties nor plagiarise ideas for other clients.
Ethical and Sustainable Production
50 States Apparel is among a handful of white label garment manufacturers to follow ethical and sustainable production techniques. We pay our workers fairly and play an active role in improving their working and living conditions.
Manufacturing on Priority
We treat every consignment equally, whether you place a bulk order or small value low MOQ. Our patrons are extremely important to us, and we are here to assist you 24/7. Are you having trouble with an order or simply looking for information? We have you covered!
What is the Minimum Order Quantity?
We accept small value low MOQ starting at just ten pieces per design. However, the minimum quantities can change depending on custom requests like complex designs and expensive fabrics. Get in touch with our customer support staff for more information.
What is Your Production Capacity?
50 States Apparel has a flexible production unit and we can scale up operations within a week to accommodate bulk orders. Do you need our help with mass manufacturing? We can ramp up operations at our state-of-the-art factory, ensuring that your clothes are manufactured on time.
Can You Help with Designing Clothes?
We are a full-service garment manufacturing company and can help you with every stage of the production journey. From sourcing the highest-quality fabrics to designing, pattern grading, creating tech packs and cut sheets, bulk production, packaging, and dispatch, we can help you through the entire journey. Need assistance? Our dedicated production managers are just a phone call away.
What Type of Garments Can You Manufacture?
We specialise in all types of kids' clothes, starting from daily and casual wear to formals, summer, winter wear, and more. If you can name it, we can make it.