Full Package Production Clothing Manufacturer
India's

Best Full Package Production

Clothing Manufacturer Now Delivering to Your Doorstep
Do you need help with sourcing garments for your childrenswear brand? We got you covered!
50 States Apparel is one of India's biggest full package production clothing manufacturers. Let us handle your production needs as you focus on growing your business. We have been working with fashion startups and SMEs for over a decade and accept small value, low MOQ with flexible payment plans to help get your business off the ground.
Apparel manufacturing is a time-consuming affair. 50 States Apparel takes care of the entire process from designing and sourcing raw materials to sampling, bulk production, quality analysis, packaging, labelling, and doorstep delivery at our in-house facility. We offer custom full package production solutions for your unique requirements under one roof, so you can save time by not having to deal with multiple manufacturers simultaneously.
Whether you need small-value clothing manufacturing or bulk production, we have the necessary infrastructure and experience to help you meet your deadlines. We are a customer-centric clothing production company with your needs in mind. Our professional fashion designers, weavers, technicians, and production specialists are in charge of putting together every piece of garment as per your specific instructions. So, get in touch with 50 States Apparel today and help us expand your kids' wear business.
Here's How 50 States Apparel

Creates Your Custom Order
We follow a
6-step manufacturing process

for creating garments from scratch. Here's a quick peek at our production funnel.
Concept Development
Share your ideas with our experienced fashion designers. You can send sketches, drawings, digital renders, or a sample product for better visualisation. Our dedicated production managers constantly keep you in the communications loop to ensure the final products are to your liking.
Tech Packs
Our professional designers create tech packs based on your instructions, which are then forwarded to the production team for clarity. A tech pack specifies your order's designs, colours, sizes, dimensions, and materials, streamlining communication between the design and production teams.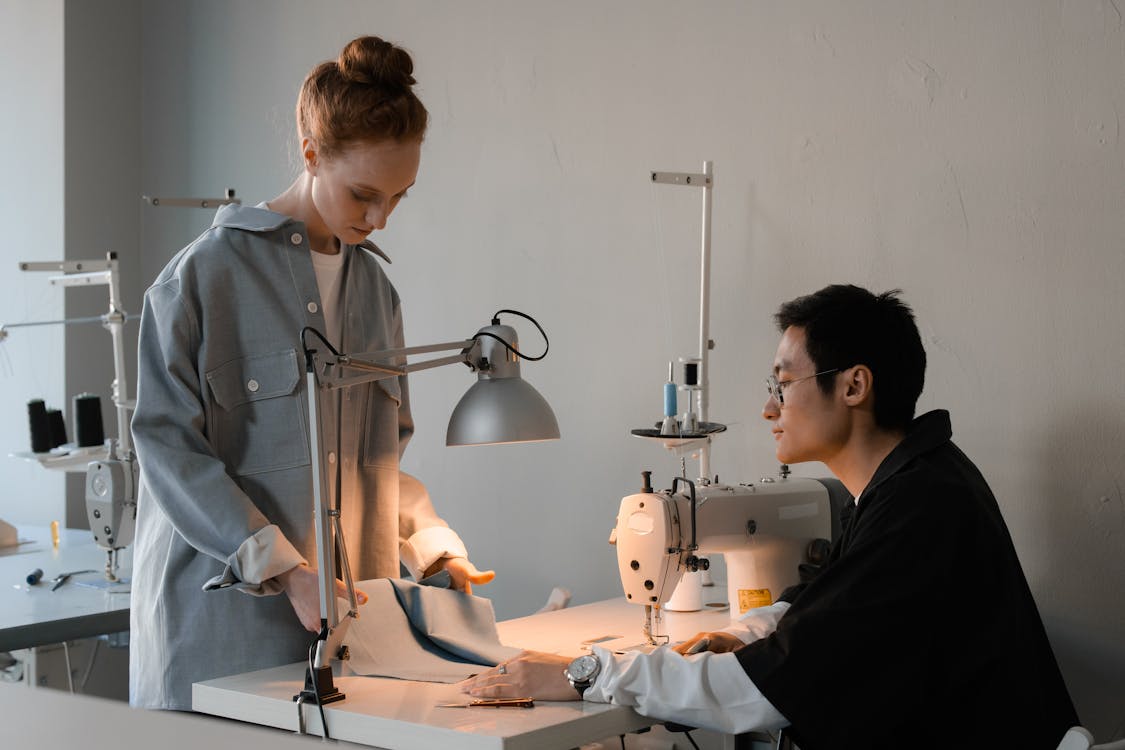 Cut Sheets
Since every garment is unique, the dimensions must complement the design for the best fit. 50 States Apparel finalises the length, width, and height for every part of the work order before mass production can begin. We put everything down on paper and turn it into a scalable product for reference.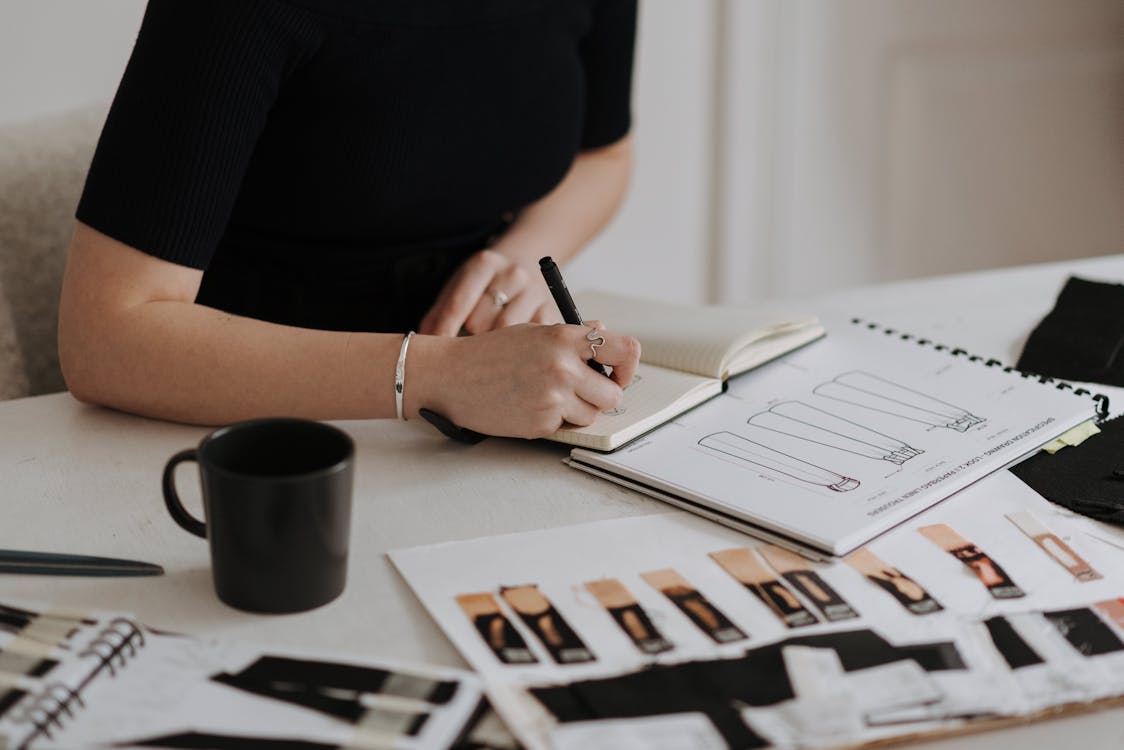 Sample Production
Once the design is ready for production, it is time to create samples. Verify every aspect before approving the plan for bulk production. If you want changes, talk to our production manager. We can make minor alterations within 24 hours. However, more significant changes might take a while.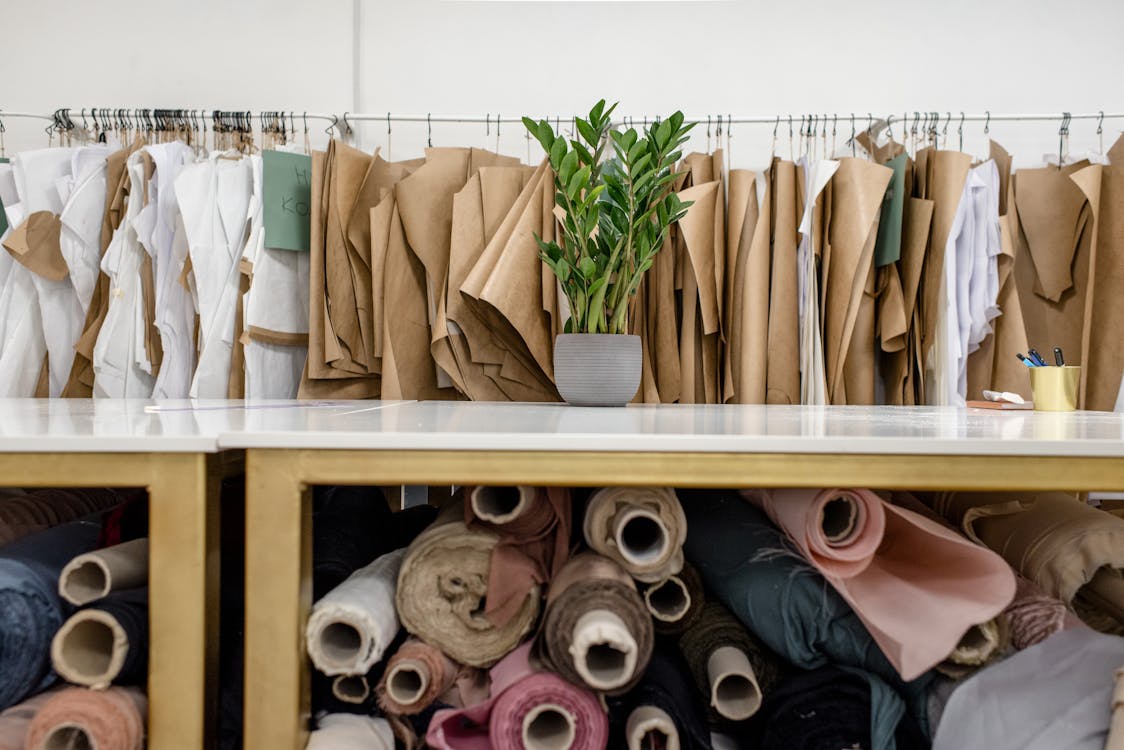 Bulk Production
Once you are happy with the samples, it is time for mass production. The entire production process takes place at our in-house facility under the close supervision of our dedicated quality control analysts. Once a batch is ready, every piece is individually tested for manufacturing defects before delivery.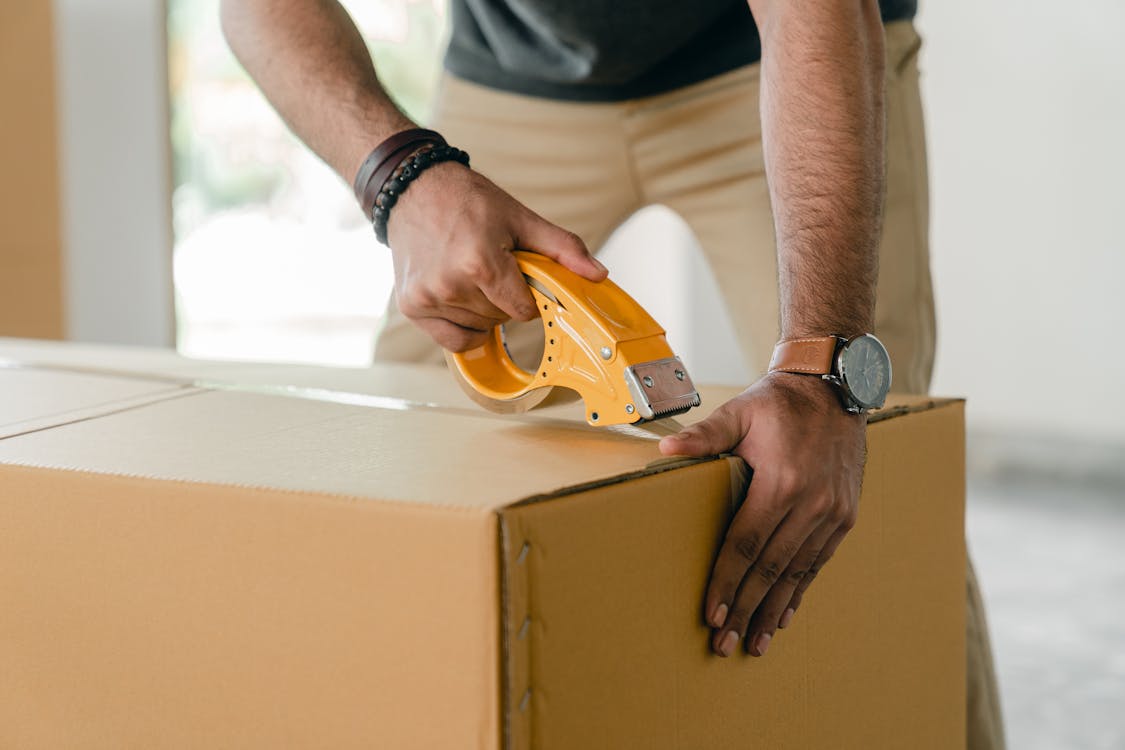 Doorstep Delivery
50 States Apparel works with a distinguished network of the top global shipping agencies and freight operators who share our passion for timely deliveries. Once your products are labelled and packaged, our logistical partners take over the final stage of the journey. Track your shipment status using the assigned AWB number.
The Best Full Package Production Clothing Manufacturer for Startups and SMEs
50 States Apparel is one of the most affordable clothing manufacturers in India. We have worked with some of the top fashion houses and childrenswear brands for the last decade. Our low MOQ production packages help startups and SMEs analyse the market requirements without overstocking.
The team at 50 States Apparel includes industry veterans, professional fashion designers, talented weavers and artisans, and expert machine operators. Our customer-centric work approach ensures you have the best user experience every time. We take care of the entire production cycle so you can focus on growing your brand.
Have a custom design in mind? Talk to our professional designers and watch them bring your creations to life. Our production team works as an extension of your business to streamline communication and ensure smoother deliveries. Work with 50 States Apparel and avoid the hassles of sourcing garments from multiple clothing manufacturers.
Enjoy the Perks of Working with the Best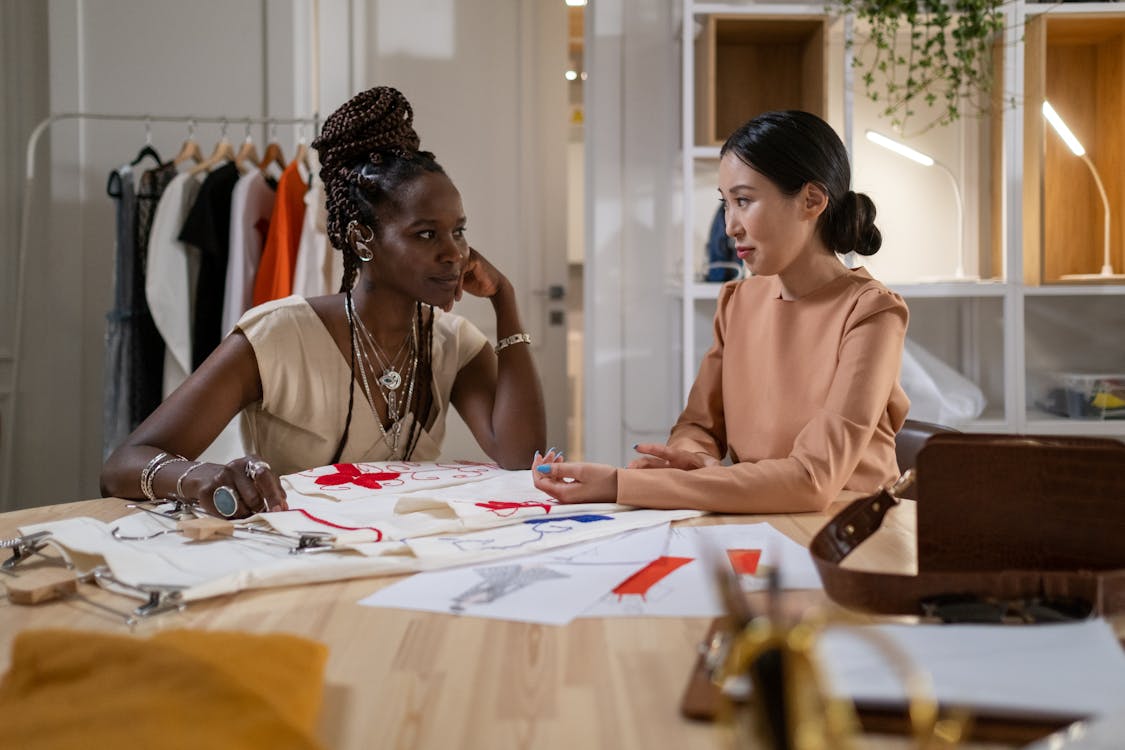 Creative Liberty
50 States Apparel manufactures all types of custom kids' wear, from casual and formal wear to daily wear, summer wear, winter wear, etc. Consult an expert today, and let us bring your creative ideas to life.
Finest Raw Materials
50 States Apparel works with some of the top global vendors to source the finest raw materials. Need help with organic clothing manufacturing for your eco-friendly fashion brand? We can make it happen!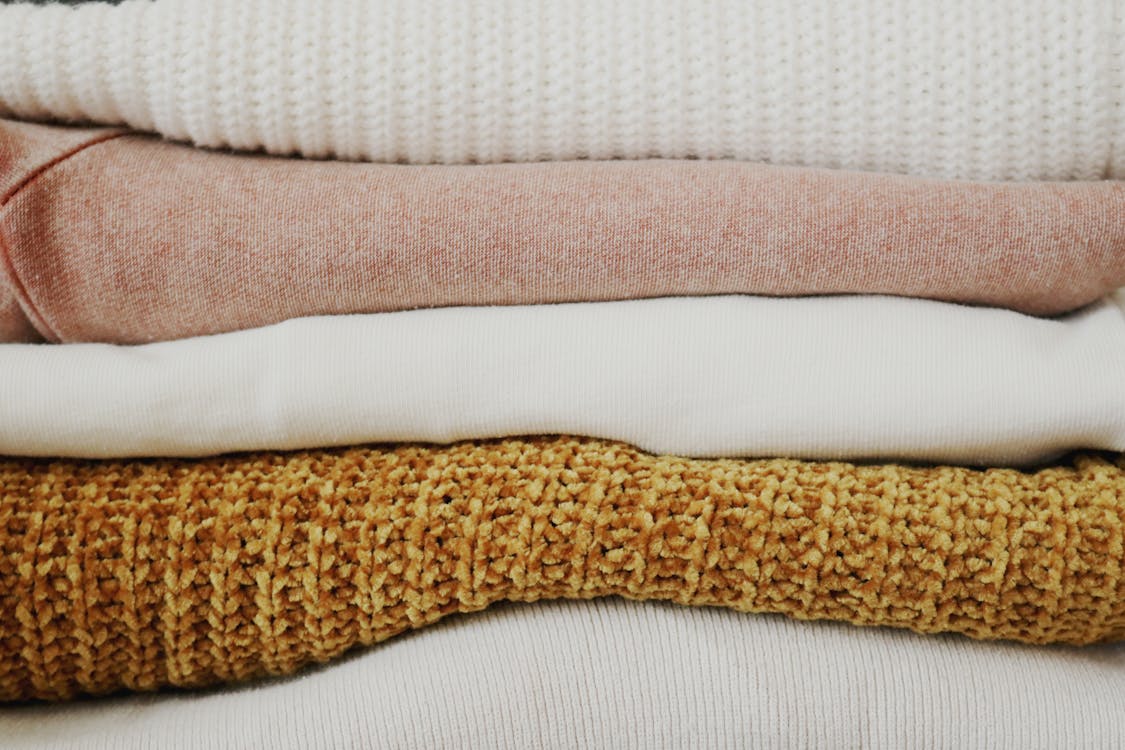 Superior Comfort
Our clothes are designed while keeping the kids' active lifestyle in mind. We use a range of soft and stretchable fabrics that don't irritate their sensitive skin even after a long day. Get in touch today for a custom quote.
Best Finishing
50 States Apparel uses the latest dye sublimation techniques to ensure the best first impression. Your logos and designs are vibrant and stand out in the crowd thanks to high-quality fabrics and dyes.
Proudly Manufactured in India
50 States Apparel has a state-of-the-art manufacturing facility in India for producing all types of children's clothes. We handle everything from designing and sourcing raw materials to pattern making and grading, creating tech packs and cut sheets, sampling, production, quality analysis, labelling, packaging, and doorstep delivery.
We work with several reputed global vendors and supplies to procure the best raw materials and leverage cutting-edge technology to deliver the highest-standard products every time. Our workforce is 100% local and self-reliant, and we proudly support the government's vision of "Atmanirbhar Bharat".
The Perks of Working with 50 States Apparel
50 States Apparel helps emerging fashion brands reduce overhead expenses, improve margins, and accelerate turnarounds by offering a range of full package garment production solutions.
Research and Development
50 States Apparel uses the best of modern technology to deliver the highest quality products to your doorstep. We stay updated with the latest developments in the fashion industry and upgrade our infrastructure accordingly. Have a specific design in mind? Our experienced staff can replicate whatever is on your mind.
Quality Control
The dedicated team of Quality Analysts at 50 States Apparel is in charge of monitoring quality through every step of the production journey. Nothing escapes the keen eyes of our experienced QAs, who review every garment for manufacturing defects before the clothes can be labelled and packaged.
Pattern Making and Grading
50 States Apparel makes and grades patterns according to your specifications for the best results. Our experienced fashion designers create trendy clothes based on your instructions and scale up the dimensions to fit the size chart. Talk to our experts today and get your custom designs ready for production.
Complete Domestic and Overseas Packaging
50 States Apparel handles all clothing production, including pattern making and grading, sampling, markers, corrections, tech packs, and cut sheets at our in-house facility. We label, package, and ship consignments to your doorstep and take every precaution to minimise delays and missed deadlines.
State-of-the-art Factory
50 States Apparel has a state-of-the-art production unit for manufacturing children's garments. Our dedicated workforce is experienced in several traditional and modern manufacturing techniques. We follow the strictest labour codes and sustainable manufacturing practices for sweatshop-free production.
Same Day Corrections
We create the first samples within 7–10 working days and await your approval before moving on with mass production. Before giving us the green light, you must check the materials, design, and fit. We accommodate same-day corrections for minor changes. However, more intense alterations can take up to a week.
What is the minimum order quantity?
50 States Apparel understands and respects the limitations of startups and SMEs. We accept small value low MOQ starting at ten pieces per design. The minimum requirements change depending on your preferred materials, designs, and manufacturing techniques. Get in touch with our customer support executives and schedule a consultation for a custom quote.
How long does it take to create a tech pack and cut sheet?
It takes between 5 and 7 days to create tech packs and cut sheets once you send us the final specifications. Our experienced fashion designers get to work once we have all the details, and we wait for your approval before forwarding the instructions to the production team.
How long does it take to produce the first batch from scratch?
Realistically, it takes between 5 and 8 weeks to produce a fresh batch of custom clothes from scratch. The timeline depends on the complexity of the task and the time spent waiting for the raw materials to arrive. Unexpected logistical delays can affect the production schedule. Our production managers will keep you in the loop at all times.
What can I do to reduce delays?
There are several things you can do to ensure seamless production. Here are our top four suggestions.
Make sure you are ready to dive into production before approaching us.
Make sure the specifications are complete and correct at the time of submission.
Don't change the specifications once production is underway. Alterations take time and may affect the delivery schedule.
Respond to queries at the earliest. Since we must wait for your approval before implementing changes, the sooner you respond, the sooner we can continue production.
Can you help design tech packs?
50 States Apparel's full package production solutions include designing and sampling. If you don't have a tech pack at hand, our experienced fashion designers can help create one for you. Get in touch for more information.