Ethical Clothing Manufacturer India
Affordable and Accessible

Ethical Clothing Manufacturers India
At 50 States Apparel, we believe sustainability and ethics aren't simple business policies but core lifestyle choices.
50 States Apparel strongly believes in addressing social and environmental concerns around clothing manufacturing for long-term business growth. Before sweatshop-free manufacturing became a thing worldwide, we followed ethical sustainable clothing production techniques at our state-of-the-art facilities.
50 States Apparel is one of India's top ethical kids' garment manufacturers. And we source raw materials from the leading global vendors that share our passion for protecting the environment. From sourcing eco-friendly trims and embellishments to organic dyes and sustainable fabrics, we work with some of the world's top vendors and exporters.
As one of India's top sustainable kids' garment manufacturers, we follow a comprehensive approach that benefits society and the environment simultaneously. We enjoy working with environment-conscious brands and can use 100% organic raw materials on request. We are a full-service childrenswear manufacturing company and offer end-to-end services from designing and samples to bulk production and doorstep delivery. Contact us today for more information.
Why Choose 50 States Apparel as Your Kids' Garment Manufacturer?
Organic Clothing
50 States Apparel uses 100% organic fabrics, trims, and embellishments for eco-conscious brands. If your brand values revolve close to nature and discourage chemical processing, you will feel right at home here.
Eco-Friendly Fashion
50 States Apparel has a 100% organic range of kids' clothes designed by our in-house experts. If you're looking for fresh fashion trends that don't compromise sustainable manufacturing practices, get in touch today.
Sweatshop-free Manufacturing
50 States Apparel strongly believes in the socio-economic development of the community. Hence, our state-of-the-art manufacturing facilities are designed to help our skilled workforce to ply their trade and not put them out of work.
No-Debt Bonded Labour
Our workforce is our pillar of strength, and we are committed to ensuring they experience the best standard of living. Hence, we are against all forms of forced or bonded labour and ensure none of our partners follows such practices.
Women Empowerment
A significant portion of the workforce at 50 States Apparel constitutes women. If you've ordered from us before, chances are your clothes were finished, steamed, pressed, and packed by a team of highly-skilled women.
Minimum CO2 Footprint
50 States Apparel focuses on reducing resource wastage at every stage of the production journey. This helps us minimise direct and indirect carbon emissions while helping you save resources for reinvesting in the business.
How 50 States Apparel Does its Bit to Minimise Environmental Impact
The global fashion industry is one of the most environmentally damaging business sectors. Hence, as one of the premium organic clothing manufacturers India, we use raw materials and manufacturing processes with the least environmental impact.
Since the last decade, 50 States Apparel has focused on lowering energy consumption, water and other natural resources, reducing CO2 emissions, saving the ozone layer, and using biodegradable surfactants and natural dyes.
As one of the leading sustainable clothing manufacturers, we have access to all types of organic raw materials to help us leave a greener planet for future generations. 50 States Apparel promotes, sources, and manufactures organic garments.
Why 50 States Apparel is the Best Clothing Manufacturer for your Brand
50 States Apparel works with some of the world's top vendors, suppliers, and exporters. We have access to premium raw materials and can source 100% certified organic products at your request. Our range of sustainable raw materials doesn't just cover fabrics and dyes. 50 States Apparel provides organic trims like buttons, tags, packaging, and more.
Small Value Low MOQ
We accept small value low MOQ starting at just ten pieces per design for standard orders. When you opt for custom designs, patterns, and premium fabric, the minimum quantity changes. 50 States Apparel has a flexible manufacturing setup. On receiving bulk orders, we increase our production capacity to deliver products on schedule.
Flexible Manufacturing
50 States Apparel offers an all-in-one manufacturing solution. From pattern making, grading, and sourcing materials to stitching, embroidery, sampling, bulk manufacturing, finishing, quality control, developing custom tags, labels, packing, shipping, etc., we offer the complete services suite under one roof.
Creative Freedom
As a custom childrenswear specialist, 50 States Apparel offers various customisation options. From digital and hand embroidery to machine smocking and all types of fabric printing, embellishments, washing, etc., we can do it all, eliminating the need for multiple garment manufacturers.
The Best Quality Guaranteed
50 States Apparel leaves no stones unturned to deliver the highest quality products. Our experienced Quality Analysts keep a keen eye on every production stage, minimising manufacturing defects and ensuring that the finished products meet your expectations.
50 States Apparel produces every order from scratch. Hence, our products are 100% customised according to your tastes. Have a specific design in mind? Share your ideas with our experienced fashion designers and watch them bring your creativity alive.
We take your approval at the beginning of every stage and before implementing changes. Every garment manufactured at 50 States Apparel must pass several stringent quality control checks, ensuring zero defects before being packed and shipped.
The 5-Step Formula to Ethical Garment Manufacturing
Choose a Fabric
50 States Apparel offers a long list of fabrics like organic cotton, Tencel, linen, hemp, bamboo, recycled PET, etc. Pick your preferred raw material to get started.
Design and Patterns
Choose from several organic dyes and manual and digital printing techniques for the perfect finish. We can help with designing too if you need help.
Request Samples
Request for samples before moving on to mass production. Verify the fabric, design, fit, and finish before approving the final design.
Initiate Production
Once you are happy with the samples, we move on to bulk production. Our production team works according to your specifications set in the tech sheet.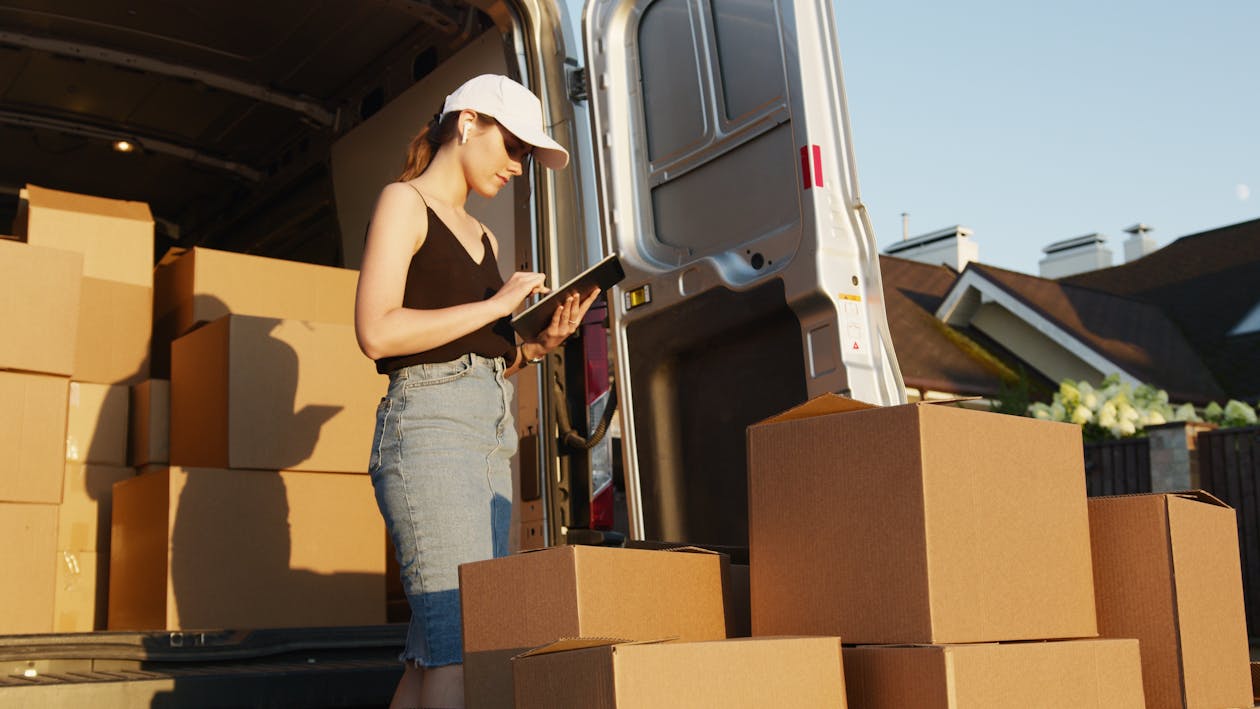 Doorstep Delivery
Once your garments are manufactured, our quality control analysts run a final check before moving ahead with packaging and delivery.
Quashing 5 Sustainable Apparel Manufacturing Myths
Most fashion labels often shy away from sustainable manufacturing practices because of a few common myths. For instance, organic clothes are expensive and less fashionable than traditional garments.
These misconceptions must be addressed to sustain the fashion industry in the long run and protect our planet from the adverse effects of industrial exploitation.
Sustainable Garments Don't Fit My Brand's Image
Sustainable clothes have nothing to do with how a product looks. Chances are you won't be able to tell the difference unless you have significant hands-on experience with clothing manufacturing. Sustainable fashion isn't limited to a few designs or categories. In fact, your options are endless.
Countless brands today promote organic fashion across different segments of the industry. From kids' wear to men's and women's garment manufacturers, some of the biggest brands have embraced ethical sustainable clothing manufacturing practices bearing the industry's future in mind.
Ethical and Sustainable Fashion Must be Local
The fashion industry expands far beyond geopolitical borders. Since we live on the same planet, no matter which part of the globe you are from, we are all in this together. Hence, ethical fashion extends far beyond our artificial borders.
Hence, the answer to sustainable fashion isn't pulling out of a different country but figuring out how to encourage organic and ethical manufacturing while improving the workers' living conditions.
Ethical Fashion is Expensive
Ethical manufacturing is a tad expensive compared to fast fashion. But, the actual cost of fast fashion on our planet is far worse. You must ask yourself, is the apparent cost-saving worth killing the planet in the long run?
There are several responsibilities of being a sustainable clothing brand. For instance, pay your workers a liveable wage, ensure safe working conditions, source organic materials, and reduce your overall carbon footprint.
When following these practices, you can't always make up for economies of scale and must increase your expenses ever so slightly to account for the things that actually matter. This brings us to the actual question, is ethical fashion expensive? Well, yes, and no, as the alternate cost is far worse.
There is Only a Limited Number of Sustainable Fabrics
If you have been a part of the fashion industry for as long as we are, you know how to create variations from limited supplies. 50 States Apparel specialises in sustainable manufacturing. Share your ideas with our fashion designers and watch them bring your creativity to life.
Finding Sustainable Clothing Manufacturers is Difficult
50 States Apparel is one of the leading sustainable clothing manufacturers in India, and we are accessible on every social platform. Have a project in mind? Talk to our experts and join our mission to protect the planet.
What is your production capacity?
50 States Apparel has a flexible manufacturing setup. We can increase our manufacturing capacity within a week to accommodate your order. Schedule an appointment today and help us expand your business.
What is the minimum order quantity?
We accept small value low MOQ starting at just ten pieces per design. The minimum order value changes as per your customisation requests. Talk to us today for a custom quotation.
Can you help with designing and creating tech sheets?
50 States Apparel offers a comprehensive services package including designing, sourcing, sampling, production, quality analysis, and doorstep delivery. Contact us today for more information on how to start your custom kids' wear line.