Custom Clothing Manufacturers
Leading Custom Clothing

Manufacturers for Kids' Clothes in India
Your search for high-quality custom clothing manufacturers in India ends here.
50 States Apparel is a one-stop shop for custom childrenswear manufacturing in India. And we produce all types of kids' garments for fashion startups and retail brands. Have specific designs in mind? Our team of experienced fashion designers, weavers, and machine operators can bring your ideas to life.
With over a few decades of experience in childrenswear manufacturing, 50 States Apparel offers a wide range of customisation solutions. We use state-of-the-art designing and manufacturing methods to produce high-quality products that our clients have come to expect from us.
Our customer-first approach reflects in our work ethics. From the moment you get on board till delivery, our dedicated production managers are at your service 24/7. Have a question in mind? Our support team will happily address your concerns on priority. Get in touch with 50 States Apparel and enjoy the perks of working with a world-class clothing manufacturer.
Why Work with 50 States Apparel?
High-Quality Clothing Manufacturer
We are a one-stop organic shop offering long-term kids' wear manufacturing solutions for your business.
Quality Assurance
From designing to manufacturing, we produce all types of kids' garments in-house. Nothing escapes the keen eyes of our Quality Control specialists.
Small Value Low MOQ
We accept small value low MOQ, starting with ten pieces per design. The minimum requirements depend on your design specifications.
Privacy and Security
We respect your privacy. Every design we create for you is safe in our database, and we don't share your ideas with other clients or third parties.
Best Custom Childrenswear Manufacturer for Startups
Reliable custom clothing vendors are the key to growing your kid's apparel business. 50 States Apparel offers enterprise solutions under one roof. We offer a wide range of solutions for kids' fashion brands and startups, helping our clients seamlessly expand their business. From pattern making and grading to sampling, production, and delivery, we follow the highest industry standards to deliver products to your expectations.
Having worked with several emerging and leading kids' fashion brands, we know the importance of flexible manufacturing. Our attractive pricing tiers are exclusively designed to help you leverage success as your business expands. Enjoy higher margins per unit on bulk orders and explore flexible payment schemes for optimum resource utilisation. 50 States Apparel is dedicated to delivering quality while helping you reduce expenses.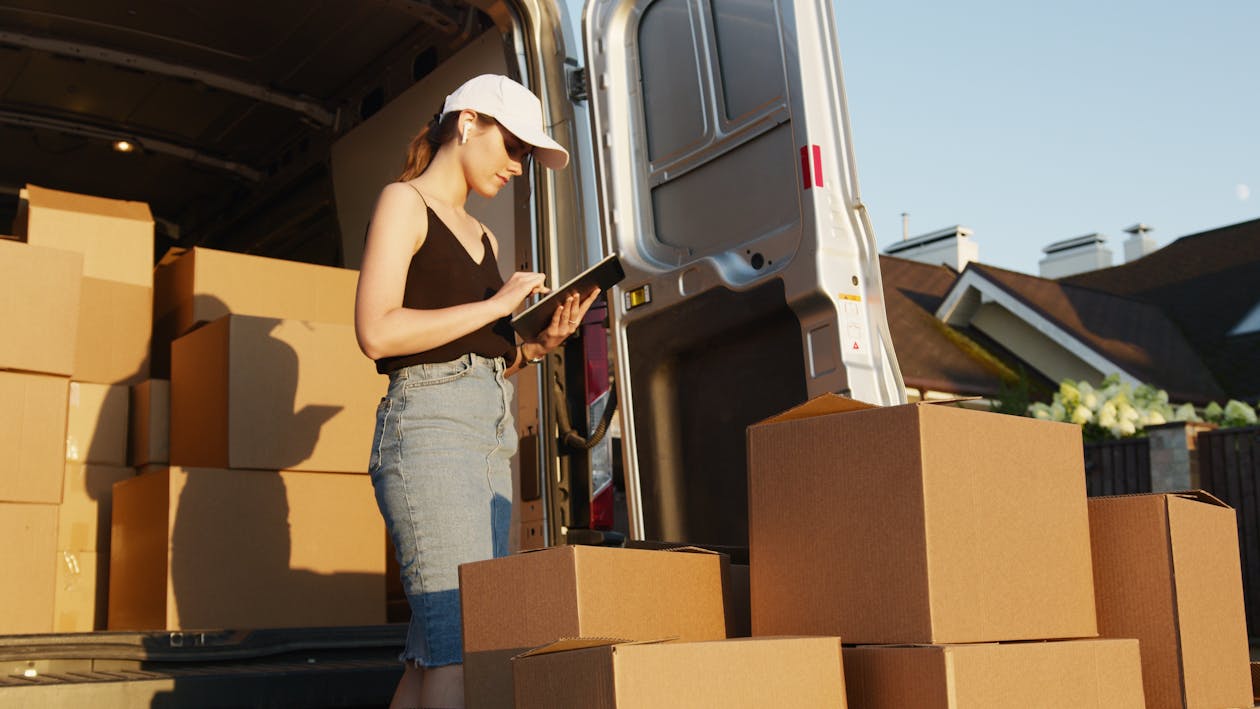 Cut and Sew Manufacturing
50 States Apparel offers state-of-the-art cut and sew manufacturing to deliver high-quality garments every time. We follow the strictest quality-control protocols to provide the comfiest kids' garments that your customers will love.
Custom Embroidery
50 States Apparel specialises in custom embroidery. Our experienced artisans excel at offering intricate stitching and custom embroidery at affordable prices without affecting the quality of the products.
All Over Sublimation Printing
50 States Apparel's in-house experts offer a range of unique printing services on all types of fabrics. We use natural and organic dyes sourced from the top global and local vendors for intricate finishing.
Custom Screen Printing
50 States Apparel is home to a diverse range of screen-printing options. We offer an exclusive list of design options, including flock, puff, discharge, glow-in-the-dark patterns, high-density 3D designs, etc.
Custom Kids' Wear
50 States Apparel manufactures all types of custom childrenswear, from casual garments and daily wear to winter wear, fashion wear, etc. We offer the finest fabrics, the most intricate designs, and the best finishing in the market.
Active Wear
50 States Apparel uses the most delicate fabrics, organic materials, and best fit and finishing to create the most flexible garments keeping children's active lifestyles in mind. Our clothes guarantee the utmost comfort even after a long day.
The Best Custom Apparel Manufacturers for Fashion Startups and SMEs
50 States Apparel is one of India's top wholesale custom clothing manufacturers for upcoming and established fashion brands. We have been a part of the domestic fashion industry for over a decade and have sufficient experience working with startups. Our affordable enterprise-level solutions are designed to help SMEs address their garment manufacturing concerns under one roof.
As a leading manufacturer for custom clothes, 50 States Apparel is experienced in manufacturing all types of kids' clothes. Our factories work at a lightning pace to deliver your orders on time without compromising on quality. We prioritise small value custom orders to ensure timely deliveries and an excellent customer experience. Your commitments to clients are just as valuable to us.
Here's How 50 States Apparel Can Help You Grow
One-Stop Shop
From designing to doorstep delivery, 50 States Apparel's enterprise services offer a complete range of solutions under one roof. Get everything manufactured at our in-house facility. Our multi-disciplinary approach allows us to monitor the entire supply chain, helping you save time and money and reinvest resources into your business.
Lower Inventory Risk
50 States Apparel accepts small value low MOQ starting at just ten pieces per design. This helps optimise resource utilisation and prevent oversupply and overstocking. This way, you can discover what works for your brand without committing to heavy investments and hurting the planet, allowing you to utilise resources optimally.
Quality Control
CMT manufacturers guarantee the finest quality products since they manufacture small quantities at a time. This is a lifesaver when you are working with limited resources.
Creative Freedom
Have a crazy idea in mind? Share your designs with our experienced fashion designers and watch them bring your ideas to life. Our staff operates as an extension of your team, helping you improve the designs and streamline production. This way, you have one less thing to worry about as you focus on growing your business.
24/7 Support
50 States Apparel has a dedicated team of customer support executives who are at your service 24/7. Have a question in mind? Get in touch, and our trained executives will revert at the earliest. Our team is with you through every step of the production journey, and we are happy to serve you around the clock.
Bulk Order Discounts
50 States Apparel offers attractive pricing strategies, flexible payment plans, and higher margins on bulk orders. As your business grows, leverage your success to enjoy lower costs per production on every order. Increase your revenue streams and reinvest the profit to boost your business in the long run.
The Benefits of Partnering with 50 States Apparel
Low Minimum Order Quantity
50 States Apparel accepts small value low MOQ starting at ten pieces per design. We aim to become India's go-to platform for all types of kids' wear manufacturing. We offer several manufacturing solutions for our clients, and our flexible approach is designed to help customers analyse what is working for their business.
Flexible Manufacturing Capability
As one of India's premium custom clothing line vendors, 50 States Apparel has a flexible manufacturing setup. We accept both bulk and low MOQ orders and deliver within a realistic deadline. Want to place a bulk order? Get in touch with our experts, and we will commission backup production units within a week.
Premium Custom Labeling
50 States Apparel is one of India's top custom clothing design manufacturers specialising in white label reselling. We offer several custom labelling solutions helping clients provide a unique identity to the products. Contact our experts with your requirements, and we will help design bespoke labels for your brand.
Source the Finest Raw Materials
50 States Apparel works with the world's best raw material suppliers and vendors. From sourcing the finest fabrics to natural dyes, trims, and embellishments, we connect you with the top vendors, helping you compare competing quotes. We are committed to providing you with the best raw materials, and our trusted partners share our vision.
Experienced Workforce
50 States Apparel is a family of expert fashion designers, technicians, weavers, artisans, marketers, and support staff. Our workforce has been a part of the fashion industry for decades and is versed in traditional and modern garment manufacturing practices. Get in touch with our team and watch them bring your ideas to life.
Bespoke Creations
50 States Apparel offers a range of customisation options. Have a unique idea in mind? Share your designs with our expert fashion designers and watch us create the best version of your designs. From pattern making and grading to sizing, printing, etc., we offer the entire services suite to complement your creative ideas.
Do you provide tech packs and samples?
Yes, once you share the designs with us, our team will create a tech pack for you to approve. We send the final specifications to the production team for sampling before bulk production begins.
What is your MOQ?
We accept a minimum of 10 pieces per design for standard orders. The minimum order quantity may vary based on your requirements.
How do I place my order?
You can contact us via email, send your enquiries through the contact form, or call our helpdesk to schedule an appointment. Our customer service executives will guide you through the process.
What payment methods do you accept?
We accept all major payment modes. For details, please get in touch with our customer service executives for more information.